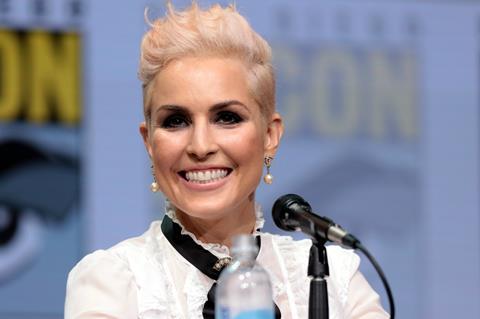 Swedish star Noomi Rapace has joined Ezra Miller in The Mourner, further boosting the appeal of Echo Lake Entertainment's spiritual thriller that Paradigm and CAA represent for the world and will take to AFM next week.

The project is based on the bestselling Japanese novel of the same name by Arata Tendo and will see Rapace play a world-weary homicide detective on the trail of sex traffickers.
The investigator finds spiritual meaning in her life when she comes across a mystical young man (Miller) who mourns those dead who have no-one to mourn for them. The book, known as Itamu Hito in Japan, won the prestigious Naoki Prize in 2008.
Kaz Kiriya (Last Knights with Clive Owen and Morgan Freeman) will direct The Mourner from a screenplay by Robin Shushan (AMC's Feed The Beast). Mike Marcus, former CAA agent, president and COO of MGM Pictures, and founder of MAC Releasing before it merged with ThinkFilm, will produce for his Echo Lake Entertainment, along with Kiriya.
Paradigm and CAA represent worldwide rights and introduced the project to buyers at EFM in Berlin earlier this year, when only Miller was on board. CAA represents Rapace. Paradigm, Hamilton Hodell, and Peikoff Mahan represent Miller, and Paradigm also represents Kiriya. CAA and Stefanie Epstein Productions represent Shushan.
Rapace broke out on the international scene as the lead in the Swedish-language version of The Girl With The Dragon Tattoo and its two sequels in the Millennium crime series. Her credits include Ridley Scott's Prometheus and Alien: Covenant, Child 44, and Bright. Coming up are the lead role in Callas, and mystery The Secrets We Keep.
Miller stars as The Flash in the DC Universe and his credits include Justice League, We Need To Talk About Kevin, and the Fantastic Beasts series.