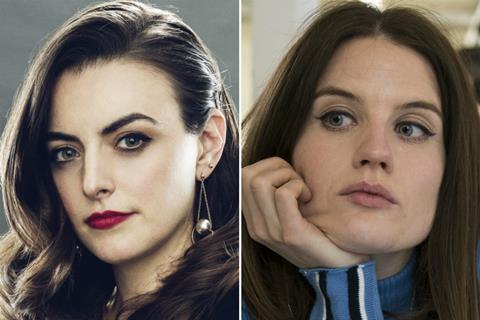 Nora-Jane Noone and Nika McGuigan will lead the cast of Wildfire, the debut feature of Irish filmmaker Cathy Brady.
The project is being produced by Tempesta Films' Carlo Cresto-Dina (The Wonders, Happy As Lazzaro), Cowboy Films' Charles Steel (The Last King Of Scotland, Marley) and Samson Films' David Collins (Once, Float Like A Butterfly).
The film follows two sisters who grew up on the fractious Irish border. When one of them, who has been missing, finally returns home, the intense bond with her sister is reignited. Together they unearth their mother's past but uncovered secrets and resentments which have been buried deep threaten to overwhelm them.
Director Brady has been working with her lead actors for a year-long workshopping process, involving improvisations, transcript, rehearsal, voice and dance drills - from which she has written the screenplay.
Great Point has boarded Wildfire for sales and will be introducing it to buyers at the American Film Market in Los Angeles.
The project had development and production support from the BFI, Screen Ireland, Northern Ireland Screen and the Wellcome Trust. Film4, Sulcata Productions, Illium and Lexis Media also co-financed production. Lizzie Francke, Celine Haddad, Lauren Dark, Emma Duffy, Robert Halmi and Jim Reeve are the executive producers.
The film will shoot on location in Northern Ireland and the Repulic of Ireland for six weeks. Crystel Fournier (Girlhood) is DoP.