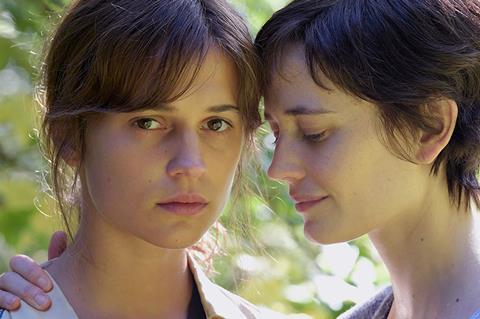 Nordisk Film said it is is ramping up its output of original Nordic film and TV series, and also unveiling a new five-picture deal with Sweden's B-Reel Films.
Stockholm-based B-Reel Films (BRF) has past credits including Mikael Marcimain's Gentlemen, Lisa Langseth's Euphoria, TV series Before We Die and Pernilla August's A Serious Game.
This follows Nordisk's recent announcement of a three-year output deal with Swedish directors Helena Bergström and Colin Nutley and their production company Sweetwater.
Lone Korslund, VP acquisition and co-production at Nordisk Film, said, "We are going all-in at our local markets. There are loads of visionary, inspired and experienced filmmakers and production companies in the Nordic countries, and we want to be the ideal partner to them. We are working on a number of big Nordic titles with local creative talents that have the potential to reach a large international audience as well. Finding and developing the stories that have a truly broad impact is our key goal."
Nordisk's production slate will include adaptations of three bestselling Swedish books: Lena Andersson's Willful Disregard, about a woman giving a lecture about a famous artist who becomes entranced by him; Fredrik Backman's My Grandmother Asked Me To Tell You She's Sorry, about a young girl who loves her grandmother's fantastical tales; and Emmy Abrahamson's How To Fall In Love With A Man Who Lives In A Bush, about an aspiring writer who falls in love with an adventurous homeless man.
Nordisk's distribution arm, Nordisk Film Distribution, said it was increasingly entering the market for episodic work, not only distributing but also now "scouting and developing original content and actively cooperating with partners in bringing the best and most engaging new stories to the market."
Kenneth Wiberg, senior VP and MD, Nordisk Film Distribution, said: "Solely being a distributor is not sufficient. We see a rising need to pro-actively develop strong Nordic content. We want to ensure that larger commercial titles hit the market and we want to cater to TV networks and OTT services that demand original content. Therefore we need to be closely tied to the development face. We use data and consumer insights, we are in dialogue with cinemas and TV distributors, we scout projects and acquire book rights. And first and foremost, we work with the best production partners and creative talents in the Nordics, enabling them to realize their visions."