Plus: Kirk Douglas in $15M care home donation; The Boston Globe announces $100,000 Spotlight Investigative Journalism Fellowship; and more…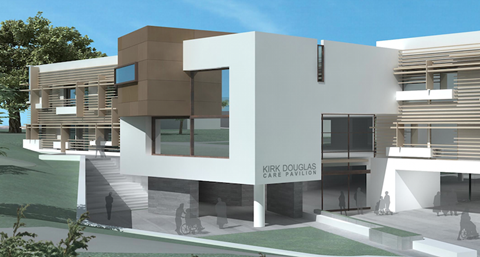 Telefilm Canada has announced that three Canadian features, four virtual reality works and eight shorts will be included in the official selection at Sundance.
"What's impressive about this selection is that the three directors whose feature films are being screened at the festival have already won awards or have been otherwise recognised at Sundance," said Telefilm executive director Carolle Brabant.
"We're also very proud to see that Canadian short films account for more than 10 percent of the shorts in the Sundance line-up. Furthermore, virtual reality artists heading off to Utah will once again put Canada in the spotlight with their remarkable work."
The features are: Sundance Kids selection Showtime!; NEXT entry Operation Avalanche; and World Cinema Documentary title The Settlers.
The New Frontier VR works are: Nomads: Maasai And Nomads: Sea Gypsies; The Unknown Photographer; and Cardboard Crash.
The shorts are: Bacon & God's Wrath; The Chickening; The Grandfather Drum; Her Friend Adam; It's Not You; Mobilize; Voyagers; and A Woman And Her Car.
To mark the 99th birthday of Kirk Douglas the Motion Picture & Television Fund announced plans on Tuesday to build the $35m Kirk Douglas Care Pavilion in Woodland Hills, California. "We are grateful to Kirk and Anne for making this leadership gift of $15m,' said Fund chairman Jeffrey Katzenberg. An architect's rendering of the building is pictured.
The Boston Globe has announced the $100,000 Spotlight Investigative Journalism Fellowship funded by Participant Media and Open Road Films with support from First Look Media. The fellowship will be awarded to an individual or team of journalists to provide resources and support to pursue an in-depth investigative story with the opportunityof publication in The Boston Globe.
Shout! Factory has acquired US rights to the upcoming Sundance Kids selection Snowtime! and will release theatrically in early 2016 and on other platforms.
The Film Society Of Lincoln Center has appointed Brookyn-based arts venue Light Industry founder Thomas Beard programmer at large. Beard will work alongside director of programming Dennis Lim, associate director of programming Florence Almozini, assistant programmer Dan Sullivan and programmer at large Rachael Rakes on festivals, series and special events throughout the year.
Following the November closing of San Francisco neighbourhood video store and archive Le Video, Alamo Drafthouse founder and CEO Tim League and Annapurna Pictures founder Megan Ellison have teamed up to preserve Le Video collection. Alamo Drafthouse will partner with Mission neighbourhood video store Lost Weekend to rent selections from the Le Video archive in the lobby of the new theatre — set to open on December 17 for Star Wars: Episode VII — The Force Awakens — along with a curated collection of films from the Lost Weekend archive.
Lifetime and the AFI Conservatory Directing Workshop For Women (AFI DWW) will join forces next year to create and offer production jobs for each graduate of the Institute's programme throughout the A+E Networks' portfolio of platforms.