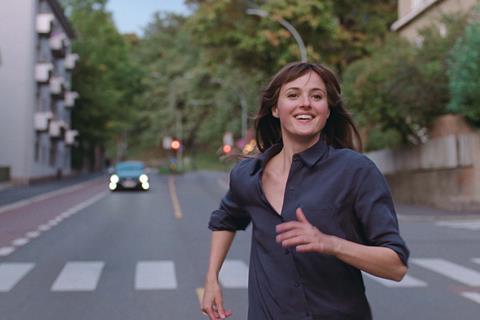 Norway has chosen Joachim Trier's Cannes 2021 Competition title The Worst Person In The World as its entry for the best international feature award at the 2022 Oscars.
The film was chosen by the eight-person Norwegian Oscar committee, ahead of Eirik Svensson's Betrayed and Yngvild Sve Flikke's Ninjababy.
Renate Reinsve won the best actress award in Cannes for her performance as a young woman navigating the troubled waters of her love life and her struggles to find a career path.
Reinsve has also been tipped for recognition in acting categories at awards ceremonies throughout the season.
"The journey the film has made from the main Competition in Cannes, with the actress award, festival participation and sales all over the world meaning that this year we believe the committee has a unique opportunity to reach all the way to an Oscar for best international film," said Kjersti Mo, leader of the committee and director of the Norwegian Film Institute.
"Many thanks to the Norwegian Oscar committee for the trust they have shown in us. We are ready to fight for a nomination. Who knows where this could end up?" said Trier, on behalf of the film team.
The Worst Person In The World was released on October 15 in Norway, achieving 85,000 admissions in less than two weeks; with 100,000 over a similar period in France.
MK2 Films handles international sales on the title; Mubi has the rights for the UK and Ireland, with a release date yet to be confirmed.