Big Shorts will feature eight short films from the NFTS.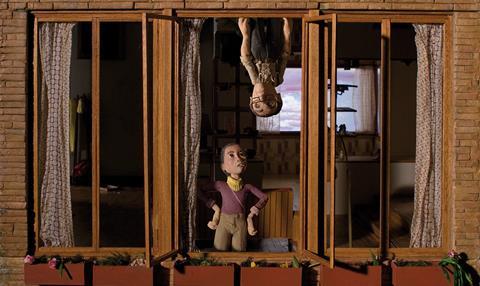 Cinema chain Odeon is teaming with the UK's National Film and Television School (NFTS) for a new short film festival to be held in October.
Big Shorts will showcase eight of the most successful short films to come from the NFTS, including The Confession and Head Over Heels, which were Oscar-nominated in 2010 and 2012 respectively.
The films will be simultaneously screened in 57 Odeon cinemas around the UK on Oct 6.
The titles showing are: After, Mass Of Men, Abuelas, Head Over Heels, Until The River Runs Red, Territory, The Confession and Miss Todd.
Ian Shepherd, chief commercial offer of Odeon & UCI Cinemas Group, said: "We are proud to be supporting the NFTS – a global leader in developing film talent - and delighted that we can offer our guests the opportunity to enjoy the stunning early work of these talented filmmakers. We expect to be showing their future work in our cinemas for decades to come."
Nick Powell, director of the NFTS, added: "No other film school in the UK is able to offer students the chance to see their films screened in 57 major cinemas. It is a resounding endorsement of our students' talent and an unprecedented opportunity for our films to reach new audiences."