Exhibition giant Odeon is to go on sale for approximately £1bn, its owner has announced.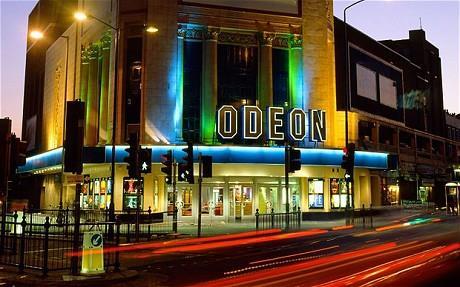 Terra Firma chairman Guy Hands announced that Odeon and sister chain UCI will be up for sale later this year.
Private equity group Terra Firma said it aimed to start the sale process by May.
Mr Hands said that possible buyers could include US cinema groups, private equity firms or South American cinema chains.
He also stated that the company could opt to list the cinema chain on the London Stock Exchange instead.
Exhibitor Odeon said last April that profits before interest, tax and other charges for 2013 dropped 24% to $107.7m (£69.2m) on a 5% slide in sales to $1.09bn (£706.7m).
Terra Firma paid €650m ($730m) for Odeon in 2004 and bought UCI the same year for €350m ($390m), merging the two groups.
It tried to sell Odeon/UCI in 2011, but abandoned the deal after failing to attract bids close to its $1.85bn (£1.2bn) valuation.
There was a second attempt in 2013 that also proved unsuccessful.