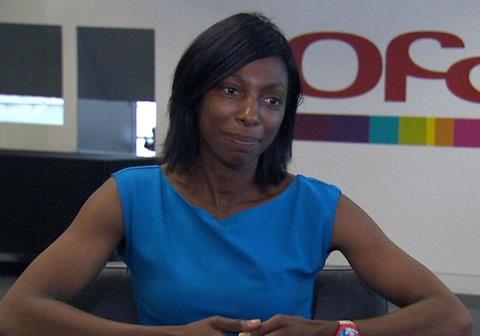 Ofcom chief executive Sharon White is to step down after almost five years at the helm of the broadcasting regulator.
White will leave the regulator at the end of the year to become chair of the John Lewis Partnership. The search for her successor at Ofcom has now commenced.
Ofcom chair Lord Burns paid tribute to White's "outstanding" performance as chief executive and said she will be "missed by the whole organisation".
He added: "Under Sharon's leadership, Ofcom has helped to deliver ultrafast broadband and became the first independent regulator of the BBC.
"She leaves Ofcom as a regulator with a relentless focus on the consumer interest, making sure people and businesses can get the best out of their communications services."
White said: "It's been a huge privilege to lead Ofcom at a time when reliable, affordable communications have become essential.
"I will leave behind an organisation that is dedicated in its mission to make communications work for everyone."
White joined in March 2015 from her role as second permanent secretary at HM Treasury, replacing Ed Richards.
During her tenure, she oversaw Ofcom's move to become the BBC's independent regulator following charter renewal and was a key proponent of PSB collaboration and the need to bring the regulation of digital giantsin line with that of the PSBs.
She was most recently quizzed by the DCMS Committee over duty of care, in which she pondered extending under-18 duty of care regulations to encompass all adults. The committee and regulator are continuing to review the issue.
This article first appeared on Screen's sister site Broadcast.