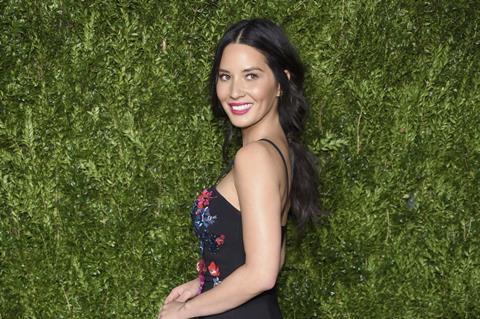 Olivia Munn (X-Men: Apocalypse, The Newsroom) is attached to star in action feature and virtual Cannes market sales title Replay for Dark Castle and The Exchange.
Brian O'Shea's The Exchange will introduce the project to buyers later this month, and CAA Media Finance represents US rights.
Jimmy Loweree wrote and will direct the story of Erin Staffer, who arms herself with cutting edge technology after her husband is kidnapped and murdered in order to change the past and save him.
Munn is producing with Ethan Erwin and Hal Sadoff of Dark Castle Entertainment. Robert Bell of Dark Castle is co-producing.
Dark Castle is in post on Simon Barrett's directorial debut Séance starring Suki Waterhouse, and The Expecting for Quibi directed by Mary Harron and starring AnnaSophia Robb. Esther, the prequel to Orphan, is scheduled to begin principal photography in August.
"We are very excited to announce Olivia Munn's attachment to Replay. She not only is a wonderful actress, but also well known to our buyers which will help make this strong genre project very popular during the market," said O'Shea.
The Exchange's Cannes sales line-up includes Sundance entries Spree and Welcome To Chechnya, SXSW selection The Toll, and Tribeca selection The Stand-In.