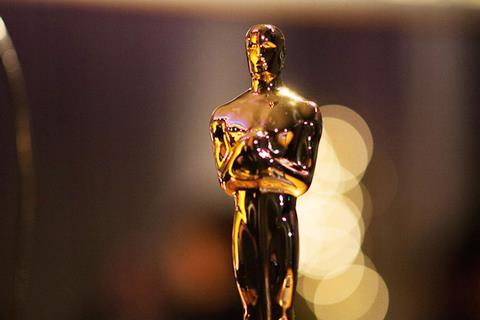 UK distributors have reacted with concern and dismay to the Oscar changes announced last week.
They warn the Academy's decision to move dates forwards to early February from 2020 onwards will cause even more of a log-jam in UK releasing for award-contending films.
"That has a huge impact on what we think of as the 'awards corridor' in the UK," said Mark Batey, chief executive of UK trade body Film Distributors Association (FDA). "Finding new ways to make that work is going to be a real challenge. The last thing anybody wants is for even more cannibalisation of titles in that period."
Batey predicted UK release plans could now shift significantly with more award contenders likely to reach UK cinemas in "Q4" (Oct-Dec) rather than waiting for the awards corridor in Q1.
"Presumably, [Bafta] nominations will now be out well before Christmas and it changes the nature of the Christmas market place," Batey said.
"We are already dated on top of one another every week. When you take more time out of that window, you're going to cannibalise the box office even more and you're not going to give the audience time to really catch up on those movies," one leading distributor said. They called the change "the decision of an Academy that is only thinking about the US."
"The Jan-Feb period, which in its current state does allow for a healthy early March admissions wise in the UK, is already very concentrated and leaves certain titles under-represented on screen and so unable to reach their potential," said Jason Wood, artistic director of film at leading Manchester-based venue HOME "The early date will only contribute to the already intense competition and runs the risk of seeing some very good titles failing to not only gain traction but potentially secure any screen space at all."
A further concern for UK distributors handling awards contenders is if they move back release dates from January to November or December, they will be competing head-on with the Christmas blockbusters.
Not all bad news
On the other hand, Wood notes, the December period can be "a bit of a wasteland" for arthouse and independent venues. "With my exhibitor hat on a few lucrative titles during this period could help arrest what has become a traditional box office slump as distributors concentrate on family friendly fare."
Some hope the date change will spark more imaginative programming and dating choices. For example, 20th Century Fox's The Grand Budapest Hotel was released out of the traditional awards corridor in the US and UK in March 2014. It still secured numerous Oscar and BAFTA nominations a year later in February 2015.
As has been reported, BAFTA is planning to push its own dates forward in 2020 in response to the Oscars taking place two weeks earlier.
"For Bafta, it would be crazy not to move. It has to keep that relevance. It is too risky to try to go toe to toe with the Oscars or to go after the Oscars," said Lawrence Atkinson, CEO of London and Los Angeles-based PR agency DDA.
Atkinson predicted a "a hard and fast" awards season, starting with the Golden Globes in early January, reaching a crescendo with the Oscars a month later, and with "a bigger spend over a shorter period of time."
With two weeks less of exposure time, campaigning will become more intense for both the BAFTAs and the Oscars.
In recent years, US talent has come over to Europe for the Berlinale and the BAFTAs at the same time. If there is now a split between the two events, it is doubtful talent will make two trips. The Berlinale could therefore miss out on some star wattage - or re-skew entirely the kinds of US films it programmes.
Others point out the UK's Bafta and AMPAS voters tend to catch up with their screeners over the Christmas holiday period. If this process is brought forward, it may prove harder to get members to actually to watch the films.
Bafta hasn't commented in detail over the change beyond the comments made by a spokesperson last week
"Bafta has certainly established itself very firmly as a fixture on the awards run and so I'm sure it has the talent and the calibre to cope with this challenge," Wood said. "Berlin may find it harder. The last few festivals have been a little lacklustre and there is a feeling, even before this news, that they need to regroup and rethink the festival. This news may provide them with the impetus to do that."