EXCLUSIVE: POW film was previously handled by Metrodome.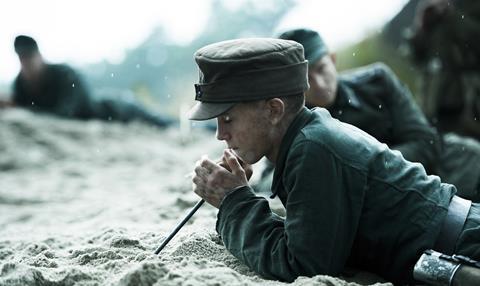 Martin Zandvliet's Danish prisoner of war drama Land Of Mine, which was nominated for an Oscar this week, has been picked up by UK distributor Soda Pictures for release in summer 2017.
The film was previously acquired by fellow UK outfit Metrodome, before the company went into administration in August 2016.
Land Of Mine, which premiered at TIFF in 2015, follows a group of German POWs in Denmark who are forced to defuse and clear more than 1.5 million landmines from the Danish coastline.
The film was a hit at last year's Danish Film Awards, taking six prizes including best film.
Soda is now distributing three of this year's five foreign language film of the year Oscar contenders, with Swedish comedy-drama A Man Called Ove (due for release in early summer this year) and Maren Ade's much-fancied German comedy Toni Erdmann (due for release on February 3) also both on the company's slate.
A Man Called Ove is also up for the makeup and hairstyling Oscar this year, and another Soda title, Claude Barras' My Life As A Courgette, is nominated for best animated feature, taking the distributor's Oscar noms this year to five, a record haul for the company.
Soda co-managing director Eve Gabereau negotiated the Land Of Mine deal with sales agent K5 International.
Gabereau commented: "We are thrilled to be bringing Land Of Mine to UK and Irish audiences, particularly after its Oscar nomination. It is a tremendous film, about a dark piece of recent history that feels especially poignant today. Both shocking and cathartic, it serves as a visually stunning reflection on a lesser-known story of the aftermath of WW2."