After a year of flops, executive committee takes helm at the studio.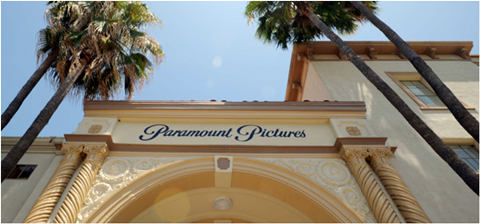 After weeks of speculation, the studio's chairman and CEO is on his way out after a disastrous 2016 at the box office, insiders say.
Brad Grey's tenure at Paramount Pictures had been on shaky ground after a string of releases crashed and burned and now control of the studio is reportedly in the hands of an interim cabal of senior executives until a replacement is found.
The operating committee is understood to comprise Amy Powell, the highly regarded head of TV and digital, film chief Marc Evans, COO Andrew Gumpert, and marketing and distribution supremo Megan Colligan.
The group covers all aspects of the studio and has been given oversight by Bob Bakish, who was appointed CEO of parent company Viacom in December after vice-chairman Shari Redstone and her father Sumner Redstone called off a possible Viacom-CBS merger.
Grey assumed his role in 2005 after Sherry Lansing stepped down. Despite chronic concerns over a lack of a solid content supply structure, Paramount has chugged along.
The studio has shepherded tentpole franchises such as the jewel in the crown Transformers series, as well as the Star Trek reboot, Mission: Impossible, and to a lesser extent Jack Reacher.
However 2016 was a bad year in which Zoolander 2, Teenage Mutant Ninja Turtles: Out Of The Shadows and Whiskey Tango Foxtrot failed to deliver results.
Furthermore the studio announced a $115m write-down on Monster Trucks before it was even released and Ben-Hur self-destructed. MGM majority-financed the latter, however the perception of failure cannot have helped Paramount.
Last September studio vice-chairman Rob Moore was given his marching orders. Moore had supported the proposed sale of a 49% stake in Paramount to Chinese giant Dalian Wanda Group; an idea the Redstones later squashed.
When Grey departs, the inevitable parlour game of guessing the likely successor will kick into high gear. Former 20th Century Fox chairman and CEO Jim Gianopulos is among the candidates to assume the reins and brings a full complement of skills to the table.
Talent likes Gianopulos and he specialised in international distribution at Fox prior to gaining overall control of the studio alongside Tom Rothman, who now plies his trade as chairman of Sony Pictures Entertainment motion picture group.
Ironically the start of 2017 has been promising. Paramount earned 16 Oscar nominations for Fences, Arrival, Florence Foster Jenkins, Allied and Silence, while XXX: Return Of Xander Cage has crossed $310m worldwide. Thus far the horror reboot Rings has performed adequately.
This year's release slate includes four tentpoles –Transformers: The Last Knight, Baywatch, Ghost In The Shell and Daddy's Home 2 – as well as a slew of prestige titles such as Alexander Payne's Downsizing, Darren Aronofsky's Mother!, George Clooney's Suburbicon and Alex Garland's Annihilation.
Paramount did not comment on the development.