Joachim Trier's film due to hit French screens in early December.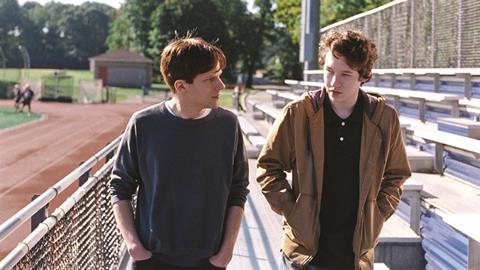 Memento Film Distribution has changed the name of Norwegian director Joachim Trier's English-language debut Louder Than Bombs to Back Home following the terror attacks in Paris on Friday (Nov 13).
The Paris-based distributor, which is due to release the film in France on Dec 9, said the name change, from Plus Fort Que Les Bombes in French, was to avoid "confusion over the content of the film".
"It's not a film about the attacks, which the previous title could have led people to believe, or a militant film, but rather a melancholy film, we wanted to find a title which was gentler, and above all, more positive after the events of Friday," said Memento Films Distribution chief Alexandre Mallet-Guy.
The international title remains Louder Than Bombs, he confirmed.
The film, starring Jesse Eisenberg, Gabriel Byrne and Isabelle Huppert, revolves around a husband and two sons coming to terms with a death of war photographer in a traffic accident some three years after she died.
Mallet-Guy was speaking three days after a series of violent terrorist attacks in Paris, in which more than 130 people were killed and another 350 injured.