EXCLUSIVE: Park Entertainment has acquired international sales rights to the coming-of-age road trip film Petroleum Spirit.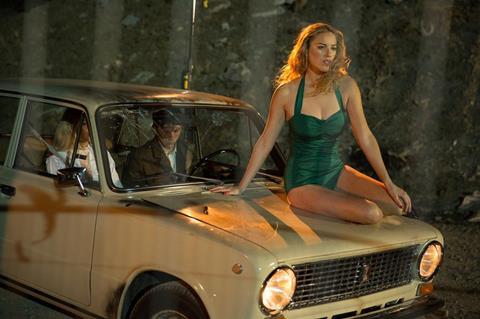 The London-based sales and distribution company is now selling the film in Cannes.
Written and directed by Rob Sanders, Petroleum Spirit marges fantasy and reality told from the twisted world view of Errol – a sexually repressed teenager born in the wreckage of a Lada crash.
Raised in isolation by his nuclear-holocaust fearing mother at a remote petrol station, Errol yearns to explore the real world. When his mother dies in an accident, Errol learns that the father he thought dead is alive and sets off in the Lada to find him, leaving an unintended trail of destruction across the desolate backroads of 1980′s Britain.
When he finally does reach him, Errol's violent-tempered father tries recruiting him to a criminal underworld, forcing Errol to choose what kind of man he wants to be.
Currently shooting in the UK, the film stars Alexandra Weave, Dave Legeno, Ian Virgo and Jared Elis-Tomas. Evangelo Kioussis is producing. Simon Alexander is executive producer.
Additional titles on Park Entertainment's Cannes slate include the mixed martial arts documentary Enter the Jungle, narrated by and featuring rapper Ice T; the drama 3 Mile Limit based on the true story of Richard Davis; and the thriller Dead of Winter, featuring renowned soccer star John Carew in his first acting role.