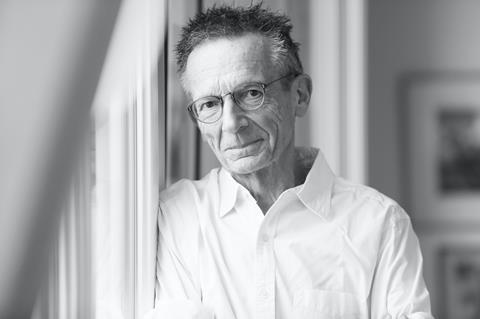 Patrice Leconte has signed to write and direct a new drama from Banijay France's scripted label Terence Films, adapted from Hélène Jousse's The Hands Of Louis Braille,. It is about the life of the iconic 19th century figure who devised a system of reading and writing for the blind.
Leconte will "freely adapt" the novel with French screenwriter Serge Frydman.
Leconte, whose credits include the Bafta-winning period drama Ridicule, has recently completed Maigret And The Mysterious Dead Girl, starring Gérard Depardieu.
Frydman's credits include Now Or Never and The Girl On The Bridge.
Jousse's novel traces the early life of Braille, who lost his sight as a young child in the early 1800s, exploring how his desire to access knowledge drove him to create the tactile writing system that bears his name.
"Louis Braille is one of France's most iconic figures, and while his writing system is known globally, the story of his life is largely untold," said Terence Films co-founders Bertrand Cohen and Stephane Meunier.
Terence Films
Terence Films is among six cripted content companies operating under the banner of Banijay France, the French arm of the global independent scripted and non-scripted content production giant Banijay Group.
"We have a very established scripted business in France, and this deal is further evidence of how our companies attract significant talent and IP," said Lars Blomgren, head of scripted at Banijay.
Recent productions from Terence Films include Réunion Island set police drama Criminal Pacific, detective tale TV films Poquelin and de Beaumont and Virginie Sauveur's Magnificat starring Karin Viard and François Berléand.
The company has also recently optioned rights to adapt the French-language Canadian drama series Après (After), produced by Duo Productions and exploring the aftermath of a tragic event in a small rural town in Quebec.