EXCLUSIVE: Bridget Jones's Baby star to direct anthology film alongside Til Schweiger and previously announced Ai Weiwei.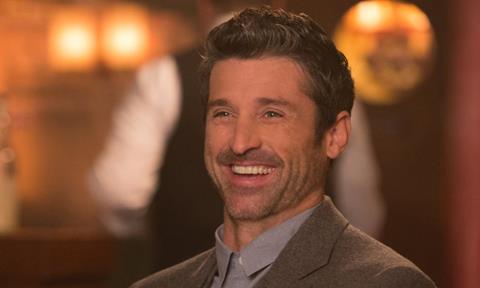 Fresh from helping Bridget Jones to have a baby, American actor and racing driver Patrick Dempsey (Grey's Anatomy) is attached to make his directorial debut on one of the segments for anthology film, Berlin I Love You, which is part of The Cities Of Love franchise.
Dempsey's involvement was confirmed by the project's producer, Claus Clausen (The Messenger), who has revealed several changes in names attached to the project, now due to shoot in the summer.
Of the original crop of directors announced in 2015, Giuseppe Tornatore, Marjane Satrapi and Jan-Ole Gerster have withdrawn due to scheduling conflicts.
However, Til Schweiger, Massy Tadjedin (director of Last Night with Keira Knightly and Eva Mendes), Dempsey, artist Ai Weiwei, Shekhar Kapur and Tom Van Avermaet are on board.
Clausen said that shooting will begin in June or July and that the hope is to premiere at next year's Berlinale. He could not confirm casting for the project.
Clausen's producer partners on the €7.5m project include Alice de Sousa at UK outfit Galleon Films and Edda Reiser. NFP Warner is set to handle the German release. Backing also comes from local subsidies and private investment.
Chinese artist Ai Weiwei is expected to direct his contribution to the film from China, via Skype. He will play himself and his son will also appear.
German star Schweiger is due to direct one segment and also appear in the Ai Weiwei piece.
"We have a lot of nice cocktails in there," Clausen said of the combination of actors and directors aboard.
The producer revealed that the film will be edited as it is shot. Patricia Rommel (The Lives Of Others) has signed up to be editor.
"We will shoot almost everywhere," Clausen said. "We will try to cover all the famous "Kiez" (districts) with all the famous landmarks."
Clausen expects to attach a sales outfit ahead of Cannes.