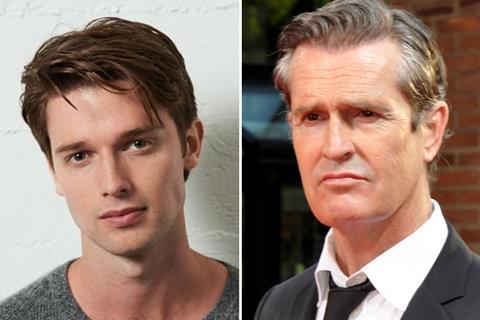 Patrick Schwarzenegger and Rupert Everett have joined the cast of Swedish director Agata Alexander's sci-fi thriller Warning, now shooting in Warsaw in Poland.
Cold War's Tomasz Kot is also starring in the film with previously announced cast members Alex Pettyfer, Alice Eve, Annabelle Wallis, Benedict Samuel, Charlotte Le Bon and Thomas Jane.
The film is Alexander's directorial debut, based on an original screenplay she wrote with Rob Michaelson and Jason Kaye. It is produced by Cybill Lui for Los Angeles-based Anova Pictures, with Poland's Stasek Dziedzic of Film Produkcja and Klaudia Śmieja-Rostworowska co-producing.
The film is about disparate lives colliding in interweaving stories set in a near-future earth.
The Exchange is handling international sales rights, and ICM Partners is handling North America.