Potential Miramax buyer locks up indie film deal with distributor Front Row as it expands portfolio.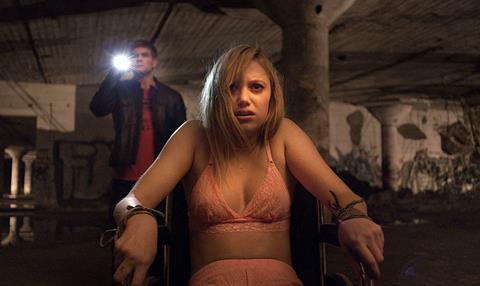 Middle East pay TV network beIN Media Group has inked a content deal with local distributor Front Row Filmed Entertainment as it looks to expand its film and TV offering.
The sports specialist has inked a five-year, first run output deal for the MENA (Middle East and North Africa) region with the independent film distributor, which will feed through titles including horror It Follows, Oliver Stone's Snowden, Mel Gibson thriller Blood Father, Cannes winner Deephan and Ben Wheatley's upcoming action film Free Fire.
All titles will premiere exclusively as part of beIN's recently launched film offering.
Further deal points were not disclosed.
Commenting on the deal, Yousef Al-Obaidly, deputy CEO of beIN, said: "As we launch our entertainment portfolio, it is imperative that we align with independent content aggregators. We feel that Front Row is a great fit for beIN. Their enthusiasm, love and knowledge of the film industry is remarkable. We are confident that this partnership will be a major asset to the network's expansion."
Gianluca Chakra, managing partner of Front Row Filmed Entertainment, commented: "This venture is probably one of the biggest deals in Front Row's history. We understand beIN's ambition to position itself as the leading regional entertainment platform and we are committed to collaborating with beIN on this journey."
Reports surfaced this week that Miramax is in talks to sell the business to Qatar-based broadcaster BeIN, which is making a concerted push into entertainment content as it looks to challenge the dominance of regional pay TV network OSN.
Meanwhile, in further evidence of the content and delivery shakeup in the region Netflix is understood to be eyeing a 2016 launch in the Middle East where the two top regional subscription services are Starz Play and IcFlix.
Front Row was launched in 2003 by Gianluca & Michel Chakra and currently boasts a film library of more than 875 titles which include VOD and TV rights.