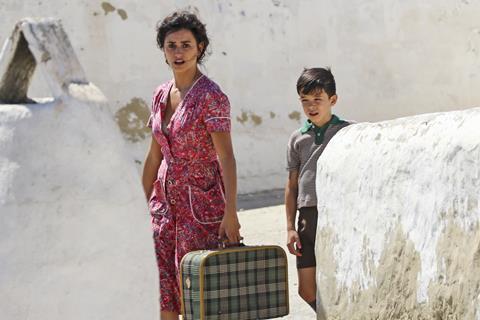 Sony Pictures Classics will release Pedro Almodóvar's Cannes Competition selection Pain And Glory in the US on October 4.
Pain And Glory tells of a series of re-encounters experienced by Salvador Mallo, a film director in physical decline. Some of the experiences are in the flesh, others remembered: first loves, second loves, his mother, an actor, the 60s, the 80s, the present, and bleak thoughts on the future.
Antonio Banderas stars alongside Asier Etxeandia, Leonardo Sbaraglia, Raúl Arévalo, Nora Navas, Julieta Serrano, and Penélope Cruz.
Agustín Almodóvar produced the film through the Almodóvars' El Deseo, with Esther García.
Sony Pictures Releasing International distributed the film in Spain on March 22.
SPC and El Deseo have collaborated on 11 films including The Skin I Live In, Broken Embraces, Volver, Bad Education, and Talk To Her.