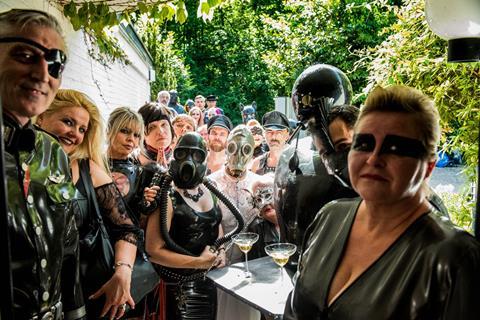 Berlin-based outfit Picture Tree International has added several projects to its Cannes slate. Among the company's new titles are Outmastered, a dark comedy from Oskar Roehler (Atomised), and Timon Modersohn's thriller Playmaker.
Outmastered is about an affluent couple who take out an ad for a new cleaner using the header "Slave wanted (m/f)", with startling consequences. Playmaker is about a former professional footballer who has been drawn into the sport's underbelly of betting and corruption. Both are market premieres in Cannes.
Also new to the Picture Tree line-up is Simone Catania's Drive Me Home, a road movie in which two old childhood friends travel back to Sicily together.
In advance of Cannes, Picture Tree has closed some key sales on its Swedish family comedy Monky from director Maria Blom, which was introduced to buyers last year. The film, about a boy who finds a real-life monkey in his backyard, has been picked up for China by Hengye Pictures Co Ltd, which released runaway box-office hit Wolf Warrior. Monky has also gone to India (Star India), Taiwan (AV-JET International Media), Spain (Flins & Pinículas), Italy (Notorious Pictures) and the Middle East (Empire Networks).
Buyers have also been biting on Picture Tree's action comedy Hot Dog, starring Til Schweiger. The film has sold to China (S&C Pictures), Japan (New Select) and Taiwan (Moviecloud).
In the market, Picture Tree will also be presenting a new teaser for Clara van Gool's Henry James adaptation Beast In The Jungle, which features dance to recount the epic and unconventional love story of John Marcher (Dane Jeremy Hurst) and May Bartram (Sarah Reynolds).
Don't miss out. Subscribe from as little as £2.35 a week with our Cannes Film Festival offer and receive unlimited online access.