EXCLUSIVE: US director's follow-up to Blue Ruin stars Patrick Stewart as a white supremacist and played at Cannes.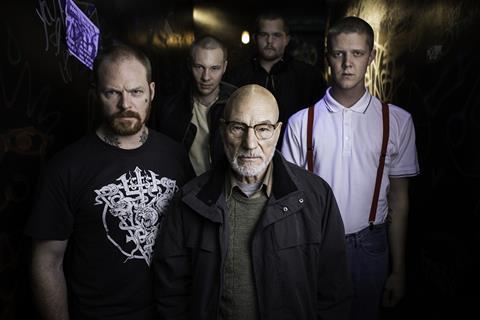 Picturehouse Entertainment and Altitude Film Entertainment have jointly acquired the UK distribution rights from WestEnd Films to Jeremy Saulnier's thriller Green Room, starring Anton Yelchin, Imogen Poots and Patrick Stewart.
It marks the second joint acquisition between Picturehouse and Altitude after the purchase of Cédric Jimenez's The Connection in Cannes last year. The Connection will be released in the UK this weekend.
Picturehouse Entertainment released Saulnier's acclaimed revenge thriller Blue Ruin last May, which won the Fipresci prize at Cannes 2014.
Green Room centres on a group of luckless punk band that find themselves hemmed in by far right skinheads at a remote woodland gig. The film received its world premiere in Director's Fortnight at this year's Cannes Film Festival.
Picturehouse Entertainment director of programming and acquisitions Clare Binns described the film as an "insane, stylish and bloody picture - a mix of Assault On Precinct 13 and Texas Chainsaw Massacre but with its own unique flavour".
Altitude joint CEO and chairman Will Clarke said the film was a "stylish and savage thriller, which is highly original and full of surprises" and could become "a real horror classic".
Saulnier said: "I was impressed by Picturehouse's release of Blue Ruin and I'm excited to continue our collaboration with Green Room. I find that Picturehouse approaches distribution the same way I approach filmmaking - as film fans first and foremost.
"That spirit will ensure Green Room not only reaches a wider audience, but that it will be presented with sheer cinematic delight."
The films producers are Anish Savjani, Neil Kopp and Victor Moyers of Broad Green Pictures.