Re-titled Anne Fontaine drama Agnus Dei premiered at Sundance.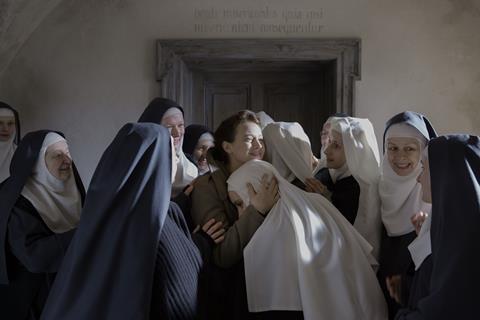 Picturehouse has taken UK distribution rights to Anne Fontaine's post-WW2 drama Agnus Dei and has retitled the film The Innocents for its theatrical run.
Starring Lou de Laâge (Respire) and Agata Kulesza (Ida), the French-Polish drama is set in Poland in 1945, following a young Red Cross doctor who is sent to help war survivors.
The Innocents premiered at the 2016 Sundance Film Festival where Screen's review called it "heart-tugging".
Produced by Eric and Nicolas Altmayer (In The House), Eliza Oczkowska and Klaudia Smieja are co-producers, while Sabrina B. Karine, Alice Vial, Pascal Bonitzer and Anne Fontaine combined on the screenplay.
The deal was negotiated between Picturehouse Entertainment's Clare Binns and Sébastien Beffa of Films Distribution, who are handling international sales.