Picturehouses to operate the two cinemas and IMAX screen at the National Media Museum, Bradford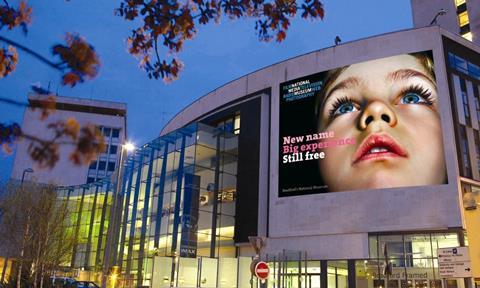 The UK's National Media Museum and Picturehouse Cinemas have struck a commercial cinema partnership that will begin Oct 31.
The new partnership – Picturehouse at National Media Museum – will see Picturehouse taking over the operation of the three screens at the Museum: the 300-seat Pictureville; the 100-seat Cubby Broccoli Cinema; and Europe's first IMAX screen.
On Nov 7, the opening of Christopher Nolan's Interstellar will serve as a celebration of the National Media Museum's role in introducing IMAX to the UK and its status as one of the few 'true' IMAX 70mm film cinemas in the world.
Interstellar could be one of the last studio films ever to be released in the 70mm film format.
Later in November, the National Media Museum will play a key role in the release of Hockney, the feature documentary by Randall Wright about Bradford-born artist David Hockney.
The film, distributed by Picturehouse Entertainment, will launch with a special preview at Picturehouse at National Media Museum, followed by a live Q&A with Hockney by satellite from his Los Angeles studio on Nov 28.
Museum director Jo Quinton-Tulloch said: "Our partnership with Picturehouse Cinemas will ensure the long-term sustainability of cinema on this site."
Picturehouse at National Media Museum will become the 20th cinema in the Picturehouse group.
The first new Picturehouse since the opening of The Duke's at Komedia in Brighton, Picturehouse at National Media Museum will be followed by four further Picturehouses recently announced: East Dulwich Picturehouse (opening in December), Crouch End Picturehouse, Chiswick Lane Picturehouse, and a flagship seven screen cinema in London's West End: Picturehouse Central.