EXCLUSIVE: Still Moving picks up 'The Black Frost' and 'In The Last Days Of City'.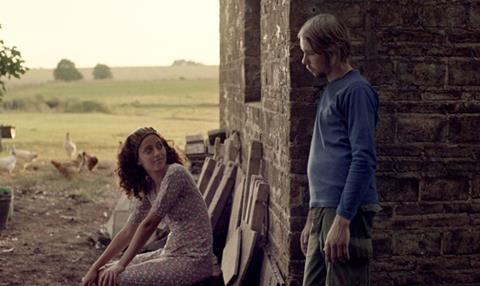 French sales and co-production company Still Moving has acquired world sales rights to Maximiliano Schonfeld's The Black Frost [pictured] and Tamer El Said's In The Last Days Of The City ahead of their premieres at the Berlinale (Feb 11-21).
The two titles are the first world sales acquisitions for the Paris-based company launched by industry veterans Pierre Menahem and Juliette Lepoutre at the last Berlinale with an initial focus on international co-productions
"We spent the first year focussing on co-productions and now we're expanding into world sales which was always the way we planned it," said Menahem.
The Black Frost, set to premiere in Panorama, is Argentine film-maker Schonfeld's second film after his 2012 feature debut Germania in which a family is forced to leave their poultry farm after its birds are infected with a deadly plague-like disease.
His new film is also set in a rural setting and revolves around a plantation farming community - in the province of Entre Rios in central Argentina - which elevates a mysterious young woman to the status of a saint because her presence appears to reverse the impact of an unseasonal frost that had been threatening its crops.
When she arrives unexpectedly at the Lell brothers farm, the frost-damaged vegetables recover, their prize greyhound triumphs at the racetrack and fish appear in an abandoned pond. Hailed as a saint by the community, the girl has to decide whether to accept the position or continue on her way.
Emerging Brazilian and Argentine actress Ailin Salas stars as the girl alongside a mainly non-professional cast.
It was produced by Barbara Francisco and Delfina Montecchia's Buenos Aires-based Pasto Cine, with the support of INCAA, the Doha Film Institute as well as the Jerusalem Film Lab.
Egyptian director El Said's In the Last Days Of The City, which will premiere in the Forum, unfolds in the lead-up to the Egyptian revolution and features The Kite Runner star Khalid Abdalla as a film-maker struggling to capture the soul of his disintegrating home city as his own life falls apart.
The director's quest to make sense of the chaos around him also takes the film to Beirut, Baghdad and Berlin as he catches up with old friends based in those cities.
"They come to Cairo to meet with him and it's about all those guys, filmmakers, struggling to stay in their home cities and the melancholy it creates to live in those damaged places and try to make a film," explains Menahem.
The film was shot over a two-year period, ending just six weeks before Egypt's January 25 Revolution in 2011.
"It took him nine years to make this film. He finished shooting it one month before the uprising – you get a sense the city is on the verge of change. The film-maker in the film is his alter-ego if you like," said Menahem. "You can see the city disintegrating literally — the buildings, the people. It looks gorgeous. It's a visual poem. It's a declaration of love to his city and country."
El Said co-wrote the script with Rasha Salti, programmer for Middle Eastern and African cinema at the Toronto International Film Festival.
He also produced it alongside Abdalla through their joint company Zero Productions. Hana Al Bayaty, Michel Balagué and Marcin Malaszczak
of Berlin-based Mengamuk Films and Cat Villiers of Autonomous are on board as co-producers.
Upcoming Co-productions
On the co-production front, Still Moving is collaborating with The Black Frost production house Pasto on La Familia Sumergida, about a woman coming to terms with the sudden death of her sister and life-long companion.
It is the feature-length directorial debut for Maria Alche, who is best known internationally for her performance in Lucrecia Martel's The Holy Girl, who will also star.
Other previously announced projects on the Still Moving co-production slate include Brazilian film-maker Julia Murat's Pendular about a young, artistic couple – a dancer and a sculptor – whose relationship is slowly unravelling. The film, which is at the editing stage after shooting in Rio de Janeiro over the winter, should be finished by the summer.
It is Murat's second feature after the well-travelled Found Memories (Historias Que So Existem Quando Lembradas).
Tatiana Leite of Rio de Janeiro-based Bubbles Project is lead-producing the film, which has won the support of the Brazilian Cinema Agency Sectorial Fund as well as the Ibermedia and Hubert Bals funds.
They are also involved in Romanian Radu Jude's Scarred Hearts, based on the life of tragic Jewish Romanian writer Max Blecher, who died in his 20s having spent most of his life in and out of sanatoriums having contracted spinal tuberculosis (Pott's Disease) as a child. Jude's previous film Aferim! won him a Silver Bear for best director at the 2015 Berlinale.
Jude's long-time producer Ada Solomon of Bucharest-based Hi Film is lead producing the feature. Beta Films is handling sales on the titles which is also currently in post-production
Jude and Solomon were at Rotterdam's CineMart co-production market this week with their next collaboration, Is This What You Were Born For? about a young film director who comes up against opposition from local politicians when she tries to stage a re-enactment of the 1941 battle of Odessa, in which Romania was involved on the side of Nazi Germany.