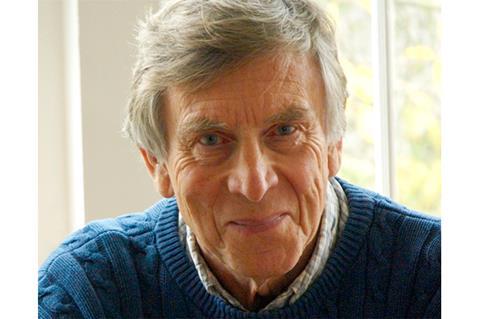 British film, television and theatre director Piers Haggard, who directed Pennies From Heaven and a campaigner for the rights of his fellow directors, has died aged 83.
He began his career in television in the 1960s before directing Dennis Potter adaptation Pennies From Heaven, starring Bob Hoskins, in 1978. It won a Bafta for Most Original Programme and is considered a landmark in British television history.
His film credits included cult classic The Blood On Satan's Claw (1971); Quatermass (1979) written by Nigel Kneale; Venom (1982) with Oliver Reed and Klaus Kinski; Mrs. Reinhardt (1981) with Helen Mirren; Peter Sellers' last The Fiendish Plot of Dr. Fu Manchu (1980); and Marks and Rolling Home (both 1982) written by Alan Bennett.
Since the 70s Haggard also campaigned to secure rights and recognition for directors, first founding the ADP (Association of Directors and Producers) in 1973 for TV directors.
In 1982 he established and served as the first chairman of the DGGB (Directors Guild of Great Britain), for directors in all mediums.
Later in the decade he helped form and chair the DPRS (the Directors and Producers Rights Society) which helped collect payments for directors, as guaranteed for the first time under then-recent European legislation.
Haggard's campaigning led to the 2000/2001 UK Rights Campaign, which remains a landmark in the fight for directors' status in the industry and has ensured the right to residual payments for UK directors ever since. The agreement came after a five-week stand-off between broadcasters and producers.
Haggard was also instrumental in merging the various directors groups into a single organisation, Directors UK in 2008, and would go onto serve on the Directors UK board until 2017.
He also served as the vice president and chairman of FERA (the Federation of European Film Directors) from 2009 to 2013.
Paying tribute, Alan Parker said: "No other director has done more for his fellow directors over the last 40 years than this man here."
Haggard was awarded an OBE in 2016 for services to film, television, and theatre.
Haggard married artist Anna Sklovsky in 1972, with whom they had two children, the actress Daisy Haggard, and architect William Haggard. He has four children from his first marriage to Christiane Stokes (m 1960), Sarah, Claire, Rachel and Philip, as well as thirteen grandchildren.