Five men received more than 17 years and admitted losses to industry of more than $7.45m (£5m).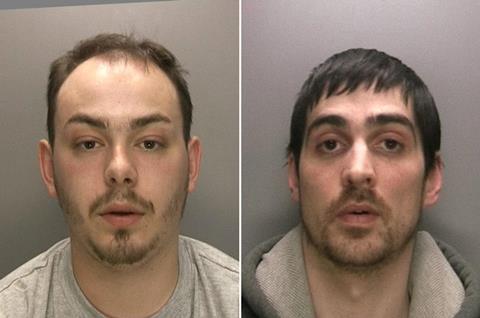 Five members of an underground piracy group that wanted to be the first to release the latest blockbusters on the web have been jailed for more than 17 years.
The case, which marks the first time that 'release groups' have been prosecuted, follows an investigation led by the Federation Against Copyright Theft (FACT).
The five men, who went under several online aliases including 'memory100', 'Cheese', 'Reidy', 'Cooperman' and 'Kareemzos', formed integral parts of online communities of internet users who, amongst other things, seek recognition for being the first to illegally source and release the latest films or for producing the 'best' illegal quality copies.
The men were each involved in several release groups including; '26K, 'DTRG' 'DEYA' 'REMIXHD' and 'RESISTANCE'.
The groups illegally released online more than 2,500 films including Argo, Avengers and Skyfall. On just one website where the group shared their films, there had been millions of downloads.
The majority of the leaked films were of reasonably high quality and were either showing at cinemas or awaiting release on video. The group often paid for illegal recording of films in cinemas, known as 'cams', and improved the quality through editing and encoding before releasing online.
Their actions are estimated to have cost the industry millions of pounds. During the sentencing hearing all five men accepted that they had caused total losses in excess of $7.45m (£5m), each accepting a loss of more than $1.5m (£1m).
Sahil Rafiq, Reece Baker, Graeme Reid, Ben Cooper and Scott Hemming, all pleaded guilty to conspiracy to defraud on Jan 28 and were sentenced to imprisonment at Wolverhampton Crown Court yesterday (Dec 17) by HHJ Nicolas Webb. The sentences comprise:
Rafiq, 25 from Wolverhampton received 4 years and 6 months.
Baker, 23 from Birmingham received 4 years and 2 months.
Reid, 41 from Chesterfield received 3 years and 6 months.
Cooper, 34 from Wolverhampton received 3 years and 6 months.
Hemming, 27 from Birmingham received 2 years suspended sentence.
The five men were arrested at their homes on Feb 1, 2013 following an investigation by FACT with support from the police from West Midlands, Derbyshire, Hertfordshire and West Mercia, and the West Midlands Government Agency Intelligence Network (GAIN).
Computer equipment and mobile phones as well as recording devices and recordable DVDs were all seized from the five properties.
When officers raided Baker's home, he was in the process of encoding the film Gangster Squad, which had been released in cinemas just three weeks before.
The men were released on bail whilst investigations continued.
During the bail period, FACT investigators discovered that Baker continued to offend and leak films online including Fast and Furious 6, Man of Steel and Monsters University. As a result, when Baker answered his bail, he was re-arrested and further questioned by police.
Kieron Sharp, director general of FACT, said: "Today's sentencing is a great success for FACT as it marks the first time a release group has been criminally prosecuted. Rafiq, Baker, Reid, Cooper and Hemming were all aware that they were engaging in criminal activity. Their actions have now cost them their liberty.

"The result of this case sends out a serious message to anyone engaging in online piracy to think twice or face getting caught, prosecuted and sent to prison."
Baroness Neville-Rolfe, Minister for Intellectual Property said: "The illegal copying and distribution of films has real consequences for the film industry and consumers. Today's sentencing shows how seriously the courts take this crime and the power of collaboration between industry, government and enforcement agencies."
The case was prosecuted on behalf of FACT by David Groome and Ari Alibhai of QEB Hollis Whiteman Chambers instructed by Abi Wills of Edison Law.