Debut feature from Planetary Collective, directed by Guy Reid, is set for a day-and-date theatrical and Vimeo on Demand release on April 22.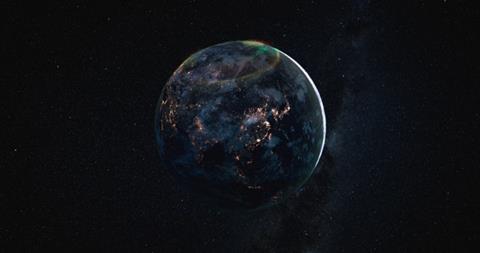 Abramorama, Vimeo and SHFT.com have partnered to distribute Planetary.
The team will present the film globally day-and-date theatrically and on Vimeo on Demand on Earth Day, April 22. Directed by Guy Reid, the film will world premiere next week at SXSW on March 17.
It marks the first time that Vimeo has partnered to present the theatrical release of a feature film, in addition to its exclusive Vimeo on Demand window.
Planetary is the follow-up to the award-winning short film Overview. It interweaves imagery from NASA Apollo missions with interviews from renowned experts such as astronauts Ron Garan and Mae Jemison and environmentalist Bill McKibben too show how our worldview is profoundly affecting life on our planet.
The partnership was negotiated on behalf of the filmmakers by Abramorama's Richard Abramowitz and Thought Engine's Karol Martesko-Fenster, Jeremy Boxer and Sam Morrill on behalf of Vimeo and Peter Glatzer on behalf of SHFT.