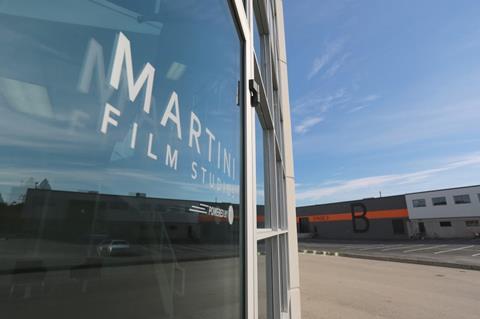 A major new studio development has been earmarked for the Vancouver area that its backers claim could increase the metropolitan area's film capacity by 15%.
The development announced by Martini Film Studios on Saturday (7) would feature more than 600,000 sq ft of purpose-built soundstages, offices and production support buildings over more than 25 acres in Langley, 40 minutes from downtown Vancouver.
Martini plans to dedicate at least 300,000 sq ft to soundstages, and the studio project is in the design and planning stage based on industry and client consultation. The Metro Vancouver area currently houses approximately two million sq ft of film-ready soundstage space.
The announcement marks the region's first major studio development since Martini Film Studios first opened the doors to its 250,000 sq ft of combined studio facilities two years ago. The new purpose-built studio in Langley means Martini Films Studios will have two studio lots there, among others
Upon the completion of the new campus, Martini Film Studios will more than triple its current capacity and become the largest provider of film studio facilities in the Lower Mainland.
According to recently published research by the Vancouver Economic Commission, the film industry added C$3.8bn (US$2.85bn) to the local economy in 2018. The same study found that the industry has added C$18.7bn (US$14.05bn) to the local economy since 2012, including C$10.2bn (US$7.66bn) in wages paid directly to British Columbians.
Since it opened, Martini Film Studios has partnered with Netflix and MBS Equipment Company. Current productions filming at Martini Film Studios include Chilling Adventures of Sabrina for Warner Bros and Netflix), Another Life at Netflix, and Snowpiercer for TBS.
"Space is in huge demand, and with the industry thriving and the growth potential for the film and television business across all of B.C., we're proud to expand our services for the sector," said Martini Film Studios founder and CEO Gemma Martini.
Vancouver Economic Commission director David Shepheard added, "Vancouver is one of the world's top film hubs, and continues to be a great draw for the international production community. It attracts billions of dollars of investment every year, and creates thousands of diverse jobs for the local community. Facilities such as Martini Film Studios help boost that reputation, and this new, state-of-the-art studio expansion is a much-needed addition to local production infrastructure."