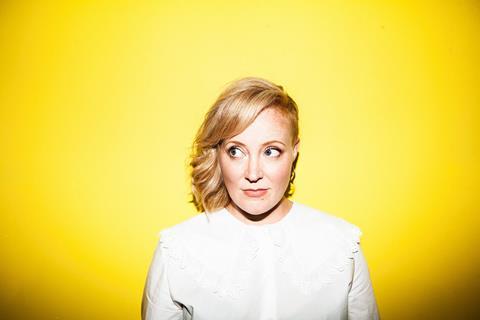 Playground, Colin Callender's New York- and London-based production company, has secured screen rights to UK author and BIFA winner Emma Jane Unsworth's new novel Adults and is partnering with US television studio Wiip to develop a TV version.
Unsworth is attached to adapt the novel which was published in the UK in January and is set for a US launch next month.
Adults centres on a woman in her thirties who has lost touch with herself and is forced to reevaluate her life.
Unsworth adapted her first novel, Animals, and earned a Bifa (British Independent Film Awards) best debut screenwriter prize. Sophie Hyde directed the feature and it premiered at Sundance 2019.
Playground, known for novel-based TV projects including Wolf Hall, The White Princess and Howards End, will develop the project with wiip (Dickinson, Dummy). Unsworth, Callender and Paul Lee and Nne Ebong of wiip are among the executive producers.
Unsworth said: "I'm so excited to be working with Playground and Wiip to create something really bold and different. I think the mid-thirties are a very specific time for women. I personally had a huge identity crisis. Adults, is about a woman who needs to fall back in love with her life. She needs to fall back in love with her mother, her friends, her body, and her - disappointing, failed, awful, messy – self. That's the beating heart of the story. I want to make women laugh, cringe, get angry, stick a flag in their desires, and feel solidarity."
Callender, a former president of HBO Films, added: "Emma is one of the most exciting young voices in contemporary literature. Her wit, authentic storytelling and unique perspective are exceptional, and we look forward to working closely with her to bring her insightful and timely novel to the screen."