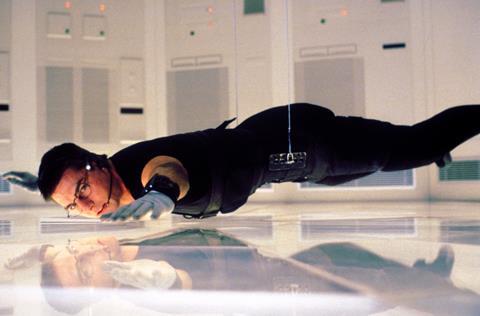 Viacom-owned free streaming service Pluto TV has launched Pluto TV Latino, a suite of linear Spanish and Portuguese-language channels offering movies, series and unscripted programming from Hollywood and Spanish-speaking markets.
The 11 channels will include more than 2,000 hours of content – including Spanish-speaking and dubbed content – and is, according to US-based Pluto TV, the first such offering from a major ad-supported OTT platform.
Among the suite's three film channels, Pluto TV Cine Estelar will feature such movies as Beverly Hills Cop, Mission: Impossible, Star Trek Beyond and Terminator 2: Judgement Day, and Pluto TV Cine Latino will offer Spanish-language films including Aventurera, Abre Los Ojos, and The Baby's Room.
Pluto TV Investiga will screen true crime series such as The FBI Files and The New Detective, and Pluto TV Novelas will offer novelas from Argentina and Colombia, including Los Hombres También Lloran and Amar Después de Amar.
Other channels in the suite include MTV Latino and Pluto TV Brasil and Pluto TV said additional channels focusing on genres such as food, travel and children's programming will be added in the autumn.
The launch of the new suite comes as Pluto TV, acquired by Viacom in January for $340m, is expanding from the US into other markets such as the UK and Germany. The service just announced an agreement to provide several channels to My5, the VOD service of Viacom-owned UK broadcaster Channel 5.
Commenting on the suite launch, Pluto TV CEO and co-founder Tom Ryan said: "We have always envisioned Pluto TV as a destination with global appeal, where diverse audiences can find and stream the entertainment they love, for free. Pluto TV Latino was designed to bring premium streaming programming to an under served OTT audience with cross-generational appeal. To be the first ad-supported streaming platform to offer an entire category dedicated to US Hispanic audiences is something we are incredibly proud of and furthers our mission to entertain the planet.