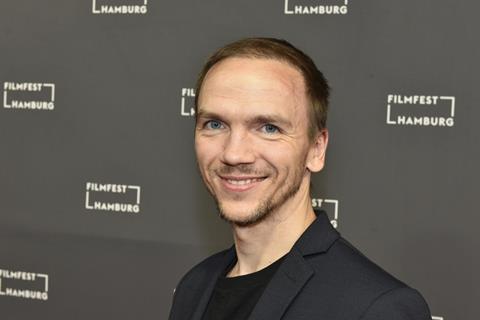 Fast-rising young Polish filmmaker Jan Komasa (Suicide Room, Warsaw 44) is planning a Rosemary's Baby-style horror as his next film.
The new English-language project, Sara, is a psychological thriller set in Berlin. The script, written by Mark Christopher (54), is completed.
The film follows an American couple who fly into Berlin to work on a new startup tech company. The woman is pregnant but has a miscarriage. She can't accept the loss of the baby and convinces herself the baby was kidnapped. This leads her into the city's criminal underworld.
"We are now reaching out to actresses. Laura Bickford, the producer of Traffic, is on board," Komasa told Screen in Hamburg this week. The aim is to shoot next September.
Komasa's film Corpus Christi, a premiere in Venice Days, was awarded the Europa Cinemas Label award last month. Since Venice, the film, handled by New Europe Film Sales, has been licensed to multiple territories, among them Vertigo for the UK
Komasa is making Sara through Prague-based Bionaut and Kosmonaut, the production company he runs with his British collaborator, Danny Holman, and others. The film will be a Czech-Polish co-production with international backing. Gersh are repping the project.
Corpus Christi, screening in Hamburg this week, was recently chosen as Poland's Oscar contender. The film is about a charismatic young delinquent who, after leaving a juvenile detention centre, pretends he is a priest.
Further projects
The director also has another feature already completed. Called Suicide Room: The Hater, this is a loose follow up to his 2011 feature, Suicide Room. It is being sold by IKH Pictures, the sales outfit set up last year by Izabela Kiszka-Hoflik (who previously worked for over a decade for the Polish Film Institute).
Komasa explained the film's release had been delayed because its story contained elements uncannily close to tragic events which took place shortly after it finished production.
"The film touches the core of what is going on now with fake news, political agendas, nationalistic clashes and liberals who don't know what to do," the director said. The film, which is "pure fiction," includes an attack on a leftist liberal politician. "We finished the shooting on 22nd December in Poland and three weeks later the attack happened - the Mayor of Gdansk [Paweł Adamowicz] was killed on stage during a charity event."
By a morbid coincidence, the name of the fictional mayor in the film was the same as that of the real politician who was murdered.
Suicide Room: The Hater is being distributed in Poland by Kino Swiat, who are also handling Corpus Christi and has the same writer, Mateusz Pacewicz.
The prolific Komasa is also working on an adaptation of a Broadway play, Dan Gordon's Irene's Vow, about a Polish nurse who saved 12 Jews in Nazi-occupied Poland. This is being put together as a coproduction with Poland, Germany and Canada and is expected to benefit from the recently introduced 30% Polish cash rebate.