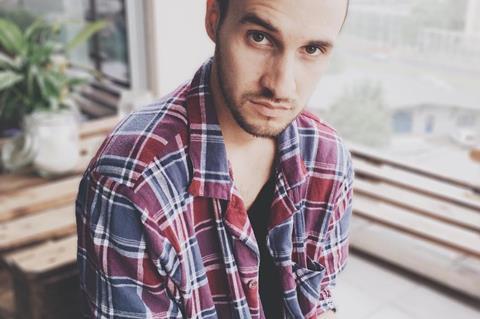 Poland's only dedicated LGBTQ+ distributor Tongariro Releasing is making its first foray into production this autumn with Kamil Krawczycki's feature debut Elephant which is described as "a family drama plus a beautiful gay romance set in the Polish countryside."
Speaking to Screen at this week's Polish Days in Wroclaw, Tongariro Releasing co-founder Jakub Mroz said that the project had received 700,000 Zloty ($178,128) from the Polish Film Institute's 'First Film' micro-budget funding scheme for 90% of the film's budget, with the distributor contributing the remaining 10% from own funds.
The micro-budget fund was launched at the end of 2018 with an annual overall budget of around 4.1m Zloty ($1.04m) to support seven productions directed by film school graduates and other debut filmmakers each year.
Mroz said: "The film's story is about a relationship between a mother [played by Ewa Skibinska] and her son Bartek [Jan Hrynkiewicz] in a small village in the Polish mountains. She is very afraid of loneliness because her husband had abandoned her and is worried that her son will leave and go somewhere else. But he takes care of her and loves living there working with horses. Then another older man Dawid [Pawel Tomaszewski], who used to live in the village, returns and the two men fall in love. This is now another reason for the mother to become even more obsessive about stopping her son from leaving and she simulates an illness, so the three have to find a solution."
The production team is looking for a farm close to Warsaw as the film's location but will also shoot for a couple of days in the Tatra mountains (where Krawczycki is from). The 19-day shoot begins in late September and lasts until early November.
Filmmakers are aiming to finish post-production by the end of May 2022 so that the film can be submitted to the Polish Film Festival in Gdynia next year. "I would love for the film to screen at New Horizons because it's my favourite festival and the audiences there are so amazing," adds Mroz.
Looking to the film's theatrical release in Poland, he suggested that Tongariro may work with another Polish distributor in order to reach a wider audience.
Born in Zakopane in the extreme south of Poland at the foot of the Tatra Mountains, Krawczycki directed many Polish music videos before making his shot film debut with 30-minute gay drama The End of My World in 2017.
Tongariro Releasing was launched in 2010 by Mroz and partner Leszek Maslowski with such releases as I Killed My Mother, Tangerine and And Then We Danced.
In 2012, they set up their VoD service Outfilm with more than 300 films available either as TVoD or by subscription in Poland only aimed at the LGBTQ+ audience.