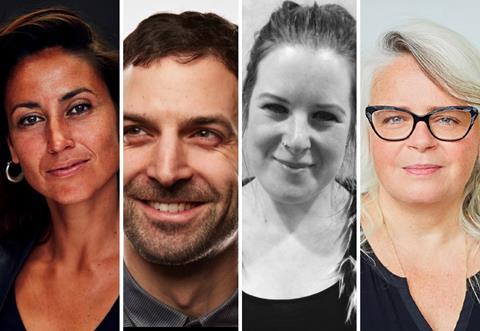 Four innovative rising producers from Germany, Denmark, the Netherlands and Canada have been selected for the inaugural 'Port of Production' residency programme.
They are: Danielle Guirguis of the Netherlands' Smart House Creative Impact Studio, whose Number Eighteen is playing in the Tiger Competition at this year's Rotterdam festival; Mette Mikkelsen of Denmark's New Tales, Patricia Bergeron of Canada's Production Leitmotiv; and Fabian Driehorst of Germany's Fabian&Fred.
The programme has been created and backed by Hamburg's regional film fund MOIN, the Danish Film Institute, National Film School of Denmark, the Netherlands Film Fund and SODEC Québec.
The first residency will take place from March 5 in Copenhagen, followed by an optional visit to the CPH:Dox Documentary Film Festival. The second residency will take place at the end of August/beginning of September 2023 in Montreal, followed by an optional visit to the festival in Toronto.
The four producers will then have their third residency in Hamburg in October 2023, with the option of arriving earlier in order to participate in Filmfest Hamburg.
A statement from the programme said the parties were particularly looking for "next generation producers who are happy to push boundaries".