The Producers Guild Of America's Women's Impact Network and website Women And Hollywood have launched a new toolkit called 'The Ms. Factor: The Power Of Female Driven Content.'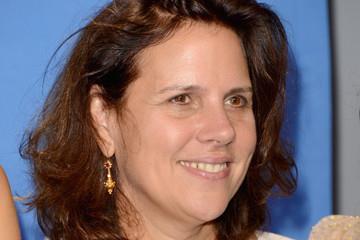 The groups are hoping to raise awareness "on the commercial viability of investing in female producers, directors, and female-driven storylines."
The statistics in the toolkit can be used when films are being pitched to demonstrate the profitability of female audiences and power of female creative talent.
"Market data regarding movies and television dramatically supports the fact that female-driven content is profitable, yet women working on both sides of the camera remain severely underrepresented," said Lydia Dean Pilcher (pictured), vp of motion pictures for the Producers Guild Of America and chair of the PGA Women's Impact Network.
"The toolkit will provide producers and directors pitching female-driven content with the proof they need to combat a prevalent resistance to female storytelling." Pilcher is a co-author of the toolkit and her producer credits include The Reluctant Fundamentalist, The Lunchbox and Cutie & The Boxer.
Melissa Silverstein, founder and editor of Women And Hollywood and co-author of The Ms. Factor, added: "There are gender barriers at each step of the pipeline from development to financing to marketing to distribution and exhibition. The lack of a critical mass of women decision-makers at all levels of the industry has created a very one-sided business."
The toolkit's positive statistics include:
Female moviegoers in US today outnumber male moviegoers;
Women are the majority of mainstream network TV audience;
Women make upwards of 85% of all consumer-spending decisions and by 2018 wives will out earn husbands in the US;
US women watch more content on all digital platforms than men; and
Women represent the majority of the online market and use the top social media channels more than men in almost every network.
The toolkit can be found here.