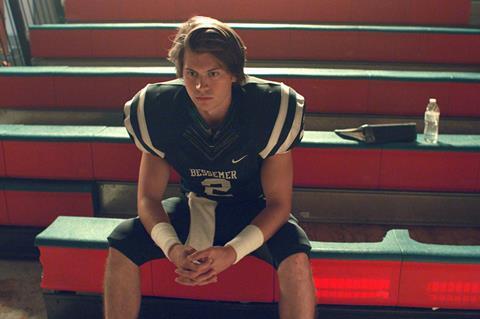 Los Angeles-based Premiere Entertainment Group (PEG) has boarded international rights to a trio of faith-based films led by Run The Race and will shop the titles here under its Grace Films label.
Tanner Stine and Evan Hofer star in Run The Race, a drama set against the backdrop of high school sports where two brothers from a small Southern town must reconcile their opposing worldviews when one of them gets an opportunity to play American Football at the University of Florida.
Roadside Attractions distributed the film in the US earlier this year and it grossed more than $6m.
Mykelti Williamson, Mario Van Peebles, Kristoffer Polaha, Kelsey Reinhardt, and Frances Fisher round out the key cast. Chris Dowling directed and Darren Moorman, McEntire, and Ken Carpenter produced.
Full Count centres on a young man forced to give up his dream of playing professional baseball and return home to the town he tried to escape. Vertical released the film theatrically and on VOD last month. John Paul Kakos, Natalia Livingston, E. Roger Mitchell, and Jason London star, and Robert Eagar directed. Producers are Martin Kelley, Eddie Singleton, and Bennie Swint, with Eagar serving as executive producer.
Mitch Davis wrote and directed The Other Side Of Heaven 2: Fire Of Faith, the biopic of American missionary John H. Groberg who worked in Tonga during the 1960s. Christopher Gorham reprises his lead role from the 2001 original, which Walt Disney Home Entertainment distributed. Mitch Davis returns to direct.
The cast includes Natalie Medlock, Joe Folau, and Russell Dixon. Davis produces alongside Steven A. Lee. ArtAffects Entertainment distribute din the US over the summer.
Premiere's CEO and president Elias Axume, Carlos Rincon, and Devin Carter negotiated the deals with the producers.
Premiere's AFM sales slate includes Tribeca selection Lost Transmissions from Royal Road Entertainment and Pulse Films starring Simon Pegg and Juno Temple. UTA Independent Film Group handles US rights.