A jury featuring John Hurt will decide which film-maker benefits from the $65,000 (£50,000) prize.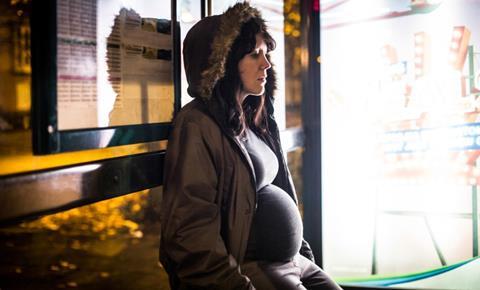 A shortlist of four emerging British film-makers has been drawn up for the inaugural $65,000 (£50,000) IWC Filmmaker Bursary Award, which is presented in association with the BFI.
The award is designed to support a writer/director at the beginning of their career, giving them the financial stability and time to develop future projects.
All four directors have produced their debut feature this year, and each one has been selected to play at this year's BFI London Film Festival (LFF, Oct 5-16).
The selected directors are:
Alice Lowe, whose debut feature Prevenge recently premiered as the opening film at Venice Film Festival's Critics' Week and will play in LFF's Laugh strand. She was also the recipient of the inaugural Screen International Horror Rising Star Award in August.
Hope Dickson Leach, whose drama The Levelling premiered in TIFF's Discovery strand and will European premiere in Official Competition at LFF.
Joseph A. Adesunloye, whose White Colour Black is set to premiere at LFF in the Journey programme.
Paul Anton Smith, director of Have You Seen My Movie?, world premiering in LFF's Experimenta strand.
The shortlisting panel was comprised of director Gurinder Chadha (Bend It Like Beckham), acting head of BBC Films Joe Oppenheimer, Film4's head of development Rose Garnett, BFI LFF director Clare Stewart and Ben Roberts, director of the BFI Film Fund.
The final beneficiary will be chosen by BFI CEO Amanda Nevill, George Kern, CEO of IWC Schaffhausen, and British actor and two-time Oscar nominee John Hurt (Alien, The Elephant Man).
Amanda Nevill commented: "This extraordinary partnership and the generosity of our friends at IWC Schaffhausen is enabling us to support exciting up-and-coming British talent in a truly dynamic way. We have an incredible shortlist of filmmakers and a very difficult decision to make."
Clare Stewart added: "It is not only the Bursary itself that is of significant value, IWC have created an opportunity for the LFF to play a direct role in bringing all the new and emerging UK-based talent with films in the Festival to the attention of key industry decision-makers through the shortlisting process."
Georges Kern added: "IWC proudly supports film through our many film festival partnerships the world over and are delighted to have so many talented directors and writers selected as the finalists for our Filmmaker Bursary Award here in the UK for the first time."