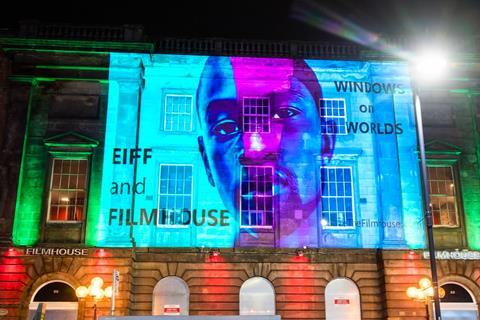 The team behind London's Prince Charles Cinema's bid to rescue the Edinburgh Filmhouse is "very disappointed" to have had their bid rejected, as first reported by The Scotsman.
Gregory Lynn, an Edinburgh native who has co-run the Prince Charles Cinema for 20 years and who spearheaded the bid, told Screen he understood there may be no requirement for the building to remain as a cinema.
"I felt the most important thing was that the cinema remained a cinema and the Edinburgh Film Guild kept their home. We had some very encouraging discussions with Edinburgh Film Guild about supporting them should we have been successful with our bid."
The 88 Lothian Road building was formerly the home of the Filmhouse cinema, the Edinburgh International Film Festival (EIFF) and the Edinburgh Film Guild. The building was put up for sale after parent company the Centre for the Moving Image (CMI) – which also ran the Belmont Filmhouse in Aberdeen – went into administration in October of this year, with the sale being handled by the CMI administrators, FRP Advisory. Screen Scotland has since bought the rights to the EIFF.
"We missed out as [the administrators] received a much larger offer and one which blew the rest of us out of the water, such was the margin," continued Lynn.
"We were asked to provide clean offers as the administrators FRP were looking for money now and not a year or two down the line, once change of use, planning and building warrants have been agreed to. Sadly, the offer they accepted is meant to have applied such conditions, which sounds like the administrators are happy to wait to secure the funds for the creditors owed by the demise of CMI, which we feel is very disappointing.
"We had to value what the business was worth and the investment needed on the internals after years of mismanagement and investment starvation. We were not bidding to build a hotel or accommodation on the plot which obviously. if planning and change of use is successful. then will be much more profitable than showing cultural film, or even Avatar for that matter."
Lynn says he was informed that 14 bids had been put in, and that they were made aware the Prince Charles bid had not been successful yesterday morning (December 12). The Princes Charles Cinema is still looking for an alternative three-screen venue in a city outside of London.
A representative for the administrators said: "There has been an encouraging level of interest," but did not comment on whether any bid had been successful, with the process still ongoing, and no timeframe of announcements yet set.