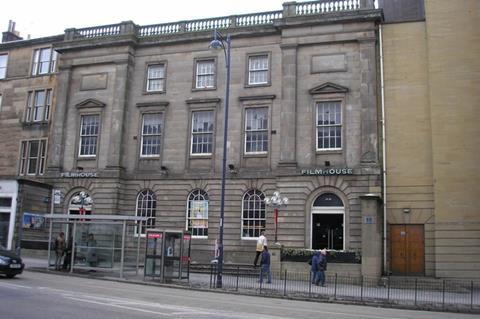 The team behind London's Prince Charles Cinema has launched a bid to rescue the Edinburgh Filmhouse, which was shut down in October.
Edinburgh native Gregory Lynn, who has co-run the West End-based Prince Charles for 20 years, is leading the bid, which the group says is fully costed and funded, and includes plans to buy the Filmhouse building and carry out renovations following surveys that showed it had fallen into disrepair.
The group said it has held "positive conversations" with Edinburgh City Council, Creative Scotland, Screen Scotland and the Edinburgh Film Guild, and that a bid would be submitted before midday, December 7.
The team also confirmed its intention for the cinema to potentially host future incarnations of the Edinburgh International Film Festival (EIFF), after it emerged last week that Screen Scotland has purchased the event's intellectual property and is exploring options for running the festival in 2023.
The Centre for the Moving Image (CMI), the umbrella company that ran the Filmhouse Cinema, EIFF, and Belmont Filmhouse in Aberdeen, ceased trading in October citing a "perfect storm of sharply rising costs, in particular energy costs, alongside reduced trade due to the ongoing impacts of the pandemic and the cost of living crisis" as its reasons for closing down.
A rival Save the Filmhouse campaign has been using crowdfunding in an attempt to raise £2m to buy the building, ran by former senior Edinburgh Filmhouse staff ex-head of programming at Filmhouse Rod White; ex-head technician David Boyd; former programme manager James Rice; former Filmhouse CEO Ginnie Atkinson; with the support of Edinburgh Film Guild chair Jim Dunnigan and secretary Phil Denning. The campaign has raised £170,867 as of December 6.