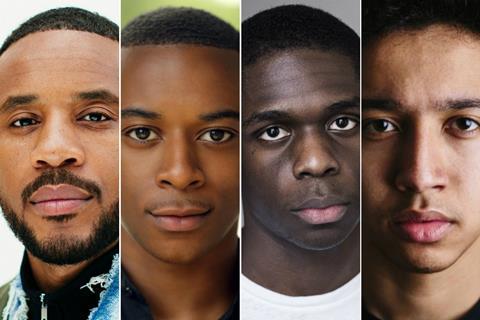 The threat of coronavirus has seen production suspended on Reggie Yates' feature directorial debut Pirates.
The film, starring Elliot Edusah (1917), Jordan Peters (Blue Story) and Reda Elazouar (The Little Drummer Girl), had been filming in London for the last three weeks.
But the spread of COVID-19 has led producers Hillbilly Films to suspend filming, with the backing of financiers BBC Films and the British Film Institute (BFI).
"It is with great sadness that filming on Pirates has stopped," said producers Polly Leys and Kate Norrish.
"The COVID-19 virus has become a real and immediate threat and the health of our cast and crew and that of their families and friends is paramount to us… What Reggie has created – with all our amazing production team in front and behind the camera – is really special and we are as committed as ever to this project."
Written and directed by Yates, the film is a comedy focusing on three friends driving from north to south London on New Year's Eve 1999 in search of tickets to the supposed hottest party in town.
Further cast includes Shiloh Coke and Man Like Mobeen creator and star Guz Khan.
Following extensive work as a television and radio presenter, Yates has made both short films and television documentaries in recent years.
He began with short film Patriarch in 2013 and his second, Date Night starring Daniel Kaluuya, won best UK short at the London Independent Film Festival the following year. Yates recently wrote TV drama Killed By My Fame for the BBC.
Hillbilly's credits include Second Coming, Debbie Tucker Green's 2014 Bafta-nominated debut starring Idris Elba and Nadine Marshall.