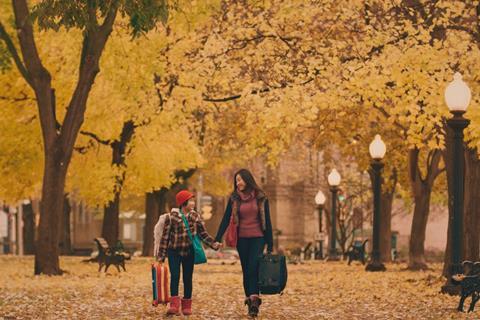 Los Angeles-based Prolific Pictures has boarded international sales for EFM on sex worker drama Queen Of The Morning Calm from Gloryous Productions and Hawkeye Pictures, one of the producers behind Andrew Cividino's Cannes 2015 selection Sleeping Giant.
South Korea-born Gloria Ui Young Kim directed, wrote and produced the self-empowerment tale about a 29-year-old immigrant sex worker and her self-aware 10-year-old daughter who embark on a journey of emancipation.
Tina Jung and newcomer Eponine Lee star in Queen Of The Morning Calm, a Whistler Film Festival selection in 2019 that filmed in Toronto.
The drama is supported by Telefilm Canada, Women in the Director's Chair Feature Film Award, The Harold Greenberg Fund, Ontario Arts Council, and Toronto Arts Council.
Among Hawkeye Pictures' credits are Chaser, Mary Goes Round, and Tito. Upcoming features include thriller The G, and an adaptation of David Chariandy's novel Brother.
Gloryous Productions is Kim's production company.