Taika Waititi's Sundance premiere has gone to multiple territories, with Vertigo Releasing picking it up for the UK.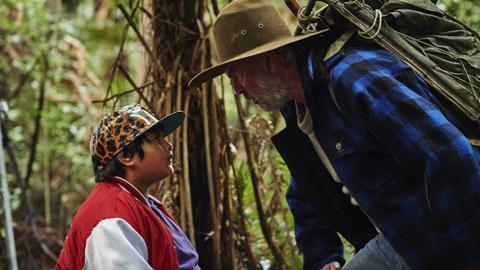 Protagonist has closed several deals on Taika Waititi's Hunt For The Wilderpeople here in Cannes.
Vertigo Releasing has taken UK rights, while Synergy will release the film in France, and Front Row Entertainment will release in the Middle East.
A deal was previously closed at Sundance for North America (The Orchard), while New Zealand and Australia have been retained by the film's producers.
Sony Pictures Worldwide Acquisitions has taken all remaining territories.
The film, director Waititi's follow up to 2014's What We Do In The Shadows, which played at film festivals around the world, recently became the highest-grossing local film ever in New Zealand.
It surpassed previous record holder Boy, also directed by Waititi, by taking $9.6m in the seven weeks since its release.
Starring newcomer Julian Dennison alongside Sam Neill (Jurassic Park), Hunt For The Wilderpeople follows a city kid who moves to the country to live with a new family, before ending up on the run in the New Zealand bush with this foster uncle.
The film will be released in Australia on May 26, and in the US on June 24.