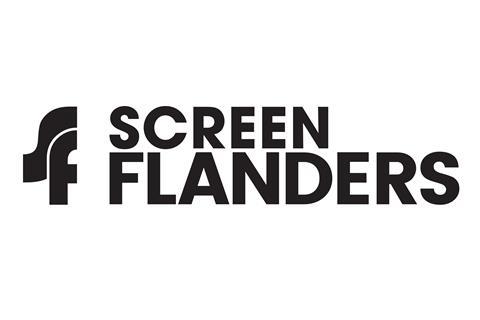 Gerrit Bekers' Quentin Blake's Box Of Treasures, a series of six animated stories by the UK illustrator and storyteller, has received backing from Screen Flanders in the latest tranche of funding that sees €2m invested in 11 films and TV series
It is produced by Walter Iuzzolino's UK outfit Eagle Eye with Belgium's Creative Conspiracy. The main animation studio is Spicy Acorn in Ghent. Aardman will sell the series internationally. BBC, VRT and France Télé are also on board.
Screen Flanders is also backing Dorien Goertzen's musical Just Like In The Movies from Key Film and Antoine Lanciaux's feature animation Le Secret Des Mésanges. Part of the shoot, in cut-out stop-motion, takes place at the Beast Animation Studio in Mechelen, Belgium. The film is produced by Folimage in co-production with Beast Animation, and it will be distributed by Lumière Publishing, Gebeka, France Télé Distribution, Folimage and RTS.
On the series front, Måns Månsson and Juuso Syrjä's historical drama Estonia will tell the story of the September 1994 sinking of the cruise ferry MS Estonia. It is produced by Finland's Fisher King with Ang a Productions and Panache Productions. Shooting will take place at the Lites Studios, and on location in Antwerp. Beta Film has sales rights.
Meanwhile, Icelandic outfit Polorama is producing family drama Home Is Where The Heart in which three very different middle-aged children take over their parents' successful whale-watching company. This is being made in co-production with Lunanime, with director Tinna Hrafnsdòttir and screenwriters Tinna Hrafnsdòttir, Ottó Geir Borg and Tyrfingur Tyrfingsson.
Shooting takes place in Iceland. Sales have already been closed to Síminn, YLE, and Lumière Publishing. Red Arrow is the international sales agent.
New drama Northern Lights is getting support. This tells the story of two grieving strangers whose worlds collide on a rainy night in Dublin. Hannah Quinn, known for her work on Vikings: Valhalla, directs, Stephen Jones wrote the screenplay, and also stars with Orla Brady. The series is produced by Ireland's Deadpan Pictures in co-production with Potemkino Port. TG4 is backing the project.
Another high-profile series receiving investment is Eyeworks Film & TV Drama Juliet, starring Charlotte De Bruyne. It is directed by Anke Blondé.