Screendaily has confirmed that Tom Quinn and Jason Janego, the pair who founded the theatrical and VOD day-and-date enterprise four years ago under the auspices of TWC, have left the mothership.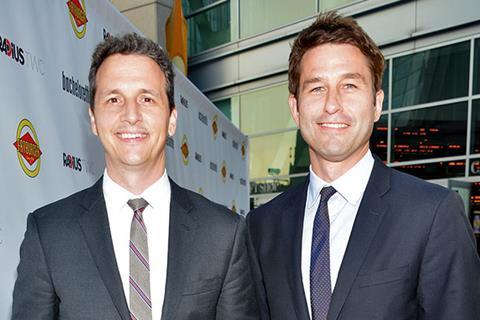 The former Magnolia Pictures colleagues Quinn and Janego are lining up a new company and will reveal plans in due course.
Meanwhile Screendaily understands the official line is that Harvey and Bob Weinstein are pleased with the Radius model and intend to keep the label alive with no redundancies planned for the small staff.
TWC will continue to weigh up the awards prospects of Macbeth. Radius recently brokered an SVOD rights deal with Amazon but was not set to release the film itself theatrically. At time of writing the Shakespeare drama was scheduled for a December theatrical launch via TWC followed by the SVOD release.
All scheduled Radius releases will go ahead as planned. When Animals Dream is set to open on August 28, Chris Evans' feature directorial debut Before We Go on September 4 and Goodnight Mommy later in the year.
Sources close to TWC said the company would weight up the awards prospects of Kirby Dick's campus rape documentary The Hunting Ground, which Radius released earlier this year.
Since Radius launched in 2011, the windowing pioneers have claimed success with the likes of Bachelorette and Snowpiercer and released the documentary Oscar winners of the past two years – Twenty Feet From Stardom and Citizenfour.
Variety broke the story on Thursday that Quinn and Janego were departing.
Neither TWC nor Radius spokespeople had returned calls at time of writing.