Rai Com boosts slate with Partly Cloudy, Probably Sunny and Latin Lover.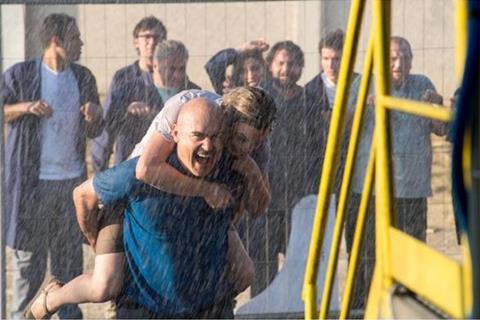 Rai Com is to handle sales on Partly Cloudy, Probably Sunny (Tempo instabile con probabili schiarite), the new film by Marco Pontecorvo.
The comedy stars John Turturro alongside Italian actors Luca Zingaretti, Lillo and Carolina Crescentini. Pontecorvo was recently director of photography on Fading Gigalo, which Turturro wrote, directed and starred.
The film is produced by Panorama Films in collaboration with Rai Cinema and will be distributed in Italy by Good Films.
Pontecorvo, who also wrote the film, described it as "a bittersweet comedy, a sarcastic metaphor for the vices and defects as well as the virtues of Italy today."
Rai Com has also added Cristina Comencini's Latin Lover to its slate. Comencini was nominated for a Best Foreign-Language Film Oscar in 2005 with Don't Tell.
Latin Lover, currently in post-production, stars Italo-French actress Valeria Bruni Tedeschi ("Saint Laurent"), Spanish stars Candela Pena ("All About My Mother"), Lluis Homar ("Bad Education") and Marisa Paredes, Australian-born rock singer Nadeah Miranda as well as Italian stars Virna Lisa, Angela Finocchiaro and Francesco Scianna ("Baaria").
Producers are Lionello Cerri's Lumière & Co with Rai Cinema.