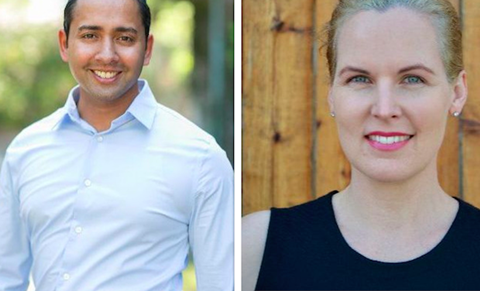 Rajiv Dalal and Jess Conoplia have been hired as president and executive vice-president/COO at the Association of Film Commissioners International (AFCI).
Both positions are new and come as part of an organisation-wide restructure. The executives will be based in Los Angeles.
Before joining AFCI, Dalal was the managing director of Motion Picture Association of America's India office, executive director of Time Warner's Asia-Pacific corporate affairs division, and deputy film czar for the City of Los Angeles.
Conoplia has held senior positions with Wanda Studios Qingdao, the British Film Commission, and Screen Queensland. She was also the global executive director of the China Hollywood Society.
Both Dalal and Conoplia have experience with global production policy, and will use it to help educate government officials on industry best practices that promote enhanced economic development and job growth. Additionally, AFCI will offer its members workforce development training and ties to the production industry network.
"The leadership and strategic changes announced today represent a significant turning point for our organization," AFCI board chair Kevin Jennings said. "Rajiv and Jess bring the expertise, international experience, and industry relationships needed for AFCI to better serve its members and the production community."
"I look forward to empowering AFCI members and serving as their voice to policy makers and the production industry," Dalal said.