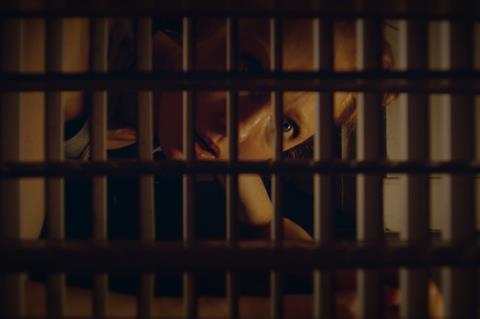 Raven Banner has boarded international sales on paranoia thriller Alone With You following its world premiere at Fantastic Fest.
Emily Bennett and Justin Brooks wrote and directed their feature debut starring Bennett as a young woman who experiences sinister sounds and sights in her apartment as she prepares a romantic homecoming for her girlfriend.
Barbara Crampton, Dora Madison and Emma Myles round out the lead cast on Alone With You, which is produced by Andrew Corkin and Divergent franchise star Theo James through their Untapped label.
Genre specialist Raven Banner plans to showcase the film across the international festival circuit and introduce it to distributors at the virtual AFM in November.
Dark Star Pictures has acquired North American rights and plans to an early 2022 theatrical release in New York, Los Angeles and additional markets across the country. Raven Banner managing partners Michael Paszt and James Fler negotiated the deals with Corkin.
"We're thrilled to partner with Raven Banner internationally on our debut feature Alone With You," said Bennet and Brooks. "Their filmmaker-focused approach and passion for telling new, innovative genre stories makes them the perfect partner as we take this film worldwide."