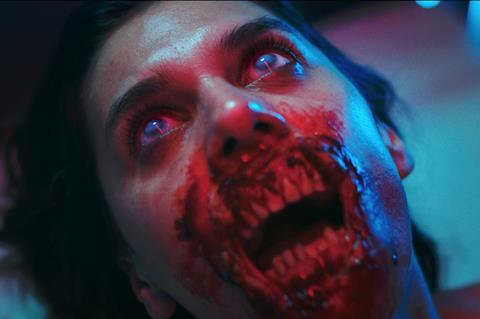 Raven Banner Entertainment will launch sales at EFM on SXSW selection and Belgium's first zombie action film Yummy after picking up worldwide sales excluding Benelux.
Lars Damoiseaux directed from a screenplay he co-wrote with Eveline Hagenbeek about a young couple who travel to a shabby hospital resort that specialises in plastic surgery.
While wandering through an abandoned ward, the boyfriend stumbles upon the result of an experimental rejuvenation treatment whom he frees, inadvertently unleashing a virus that turns people into flesh-eating zombies.
Kobe Van Steenberghe and Hendrik Verthé produced Yummy, which will receive its world premiere in the Midnighters programme at SXSW in Austin, Texas.
Raven Banner's Michael Paszt and Michael Da Silva negotiated the deal with Verthé.
The acquisition marks Raven Banner's second film in Midnighter after it picked up Canadian rights to PG (Psycho Goreman) directed by Steve Kostanski and produced by Shannon Hanmer, Stuart F. Andrews and Peter Kuplowsky, programmer of Toronto International Film Festival's Midnight Madness section.