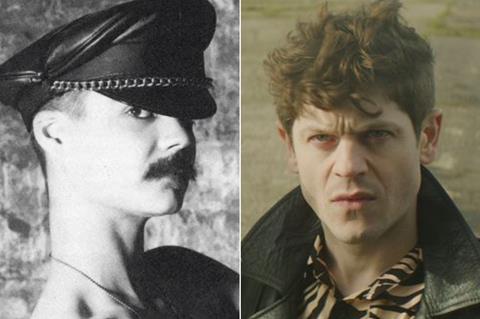 Harri Shanahan and Sian A. Williams' documentary Rebel Dykes and Ryan Andrew Hooper's comedy-thriller The Toll are among the 10 titles longlisted for the Discovery award at the 2021 British Independent Film Awards (Bifas).
Six documentaries make the list, including Annika Ranin and Sean Fee's Boarders, following a group of British skateboarders on their journey towards the sports Olympic debut at Tokyo 2020. Ranin and Jasmin Morrison are also on the longlist for breakthrough producer, announced as part of the new talent selection earlier this month.
Further documentaries include Celeste Bell and Paul Sng's Poly Styrene: I Am A Cliché. Bell is the daughter of Styrene, frontwoman for punk rock back X-Ray Spex; in the film she explores her mother's archives following her death.
Jamie Patterson makes the Discovery longlist for a second consecutive year with thriller The Kindred, having been selected last year for Justine. The Kindred follows a woman suffering from amnesia who pieces together the events that led to her father's suicide, only to be haunted by the ghosts of children that she suspects were murdered by him.
The Discovery award is for independent UK titles with a budget under £500,000, and limited or no theatrical distribution deals in place. Previous recipients include Ben Wheatley's first feature Down Terrace in 2009; and last year's winner Perfect 10 by Eva Riley.
The longlists for best international independent film and best documentary were announced earlier this week.
The full list of Bifa 2021 nominations will be announced on Wednesday, November 3, with winners revealed during the ceremony on Sunday, December 5.
Bifa 2021 Discovery award longlist
All My Friends Hate Me dir. Andrew Gaynord
Bank Job dirs. Daniel Edelstyn, Hilary Powell
Boarders dirs. Annika Ranin, Sean Fee
Hostile dir. Sonita Gale
I Am Belmaya dirs. Sue Carpenter, Belmaya Nepali
Poly Styrene: I Am A Cliché dirs. Celeste Bell, Paul Sng
Rebel Dykes dirs. Harri Shanahan, Sian A. Williams
The Bike Thief dir. Matt Chambers
The Kindred dir. Jamie Patterson
The Toll dir. Ryan Andrew Hooper