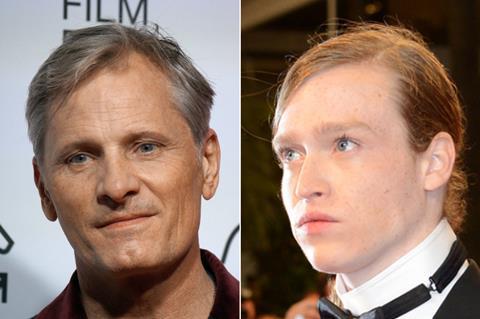 Viggo Mortensen and Caleb Landry Jones will star in Alex Gibney's UK-US thriller Two Wolves, which Altitude is producing and will introduce at next week's virtual American Film Market (AFM, November 1-5).
Altitude is handling international sales on the title, which is written by four-time Oscar nominee Anthony McCarten and Matt Cook. The domestic sale is being co-repped by UTA Independent Film Group and ICM.
Two Wolves is the story of helicopter pilot Hugh Thompson who turned against his fellow soldiers during the Vietnam War to halt the My Lai massacre; but was then branded a traitor and threatened with court-martial, while the perpetrators of war crimes were pardoned by Richard Nixon.
The film will be produced by Paul Higgins for the UK's Fields Park, Will Clarke for Altitude, Gibney for Jigsaw Pictures and Peter Saraf for US firm Big Beach. Production dates are yet to be confirmed.
"This is a film I have wanted to make for seven years," said Gibney, who is best known for documentaries including the Oscar-winning Taxi To The Dark Side and Oscar-nominated Enron: The Smartest Guys In The Room. "Since Enron I've been making films about people who abuse their power. This is film about two men who fought back."
It is Altitude's third thriller to launch this week ahead of AFM, after Sentinel with Kate Bosworth and Thomas Kretschmann, and No Way Up with Kelsey Grammer and Phyllis Logan.