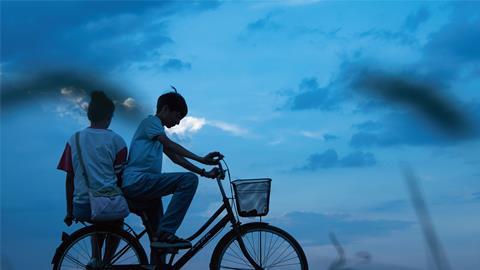 Beijing-based sales agent Rediance has picked up international rights to Han Shuai's Summer Blur, which has been selected to premiere in the News Currents competition of this year's Busan International Film Festival (BIFF).
Set in Wuhan, the film follows a non-conformist teenage girl who is traumatised by watching a boy drown himself because of her, then pressured into dating another boy. She learns further painful lessons about being manipulated when she enters a film audition in the hope of escaping her small town.
Backed by Factory Gate Films and Dadi Film and co-presented by iQiyi Pictures, the film was shot in Wuhan last summer before the outbreak of the Covid-19 coronavirus.
Han, a first-time female director, has previously directed several short films, including The Time To Live And The Time To Die, The Son and Last Shot, which have won awards at the Hangzhou Asian Film Festival and Beijing Student Film Festival.
Rediance is also handling international sales on Lava, from first-time feature director Qu Youjia, which has been selected to participate in this year's Asian Project Market at BIFF. Also produced by Rediance along with Notation Film, the project follows a struggling performer in an aspiring girl group preparing for its debut show.